CHANGZHOU, China, March 7, 2018 /PRNewswire/ — To promote the development of emerging industries, Enfucell Flexible Electronics (EFE), Changzhou Institute of Printed Electronics Industry (CIPEI) and Demand-LED Management Consulting LTD (Demand-LED) will jointly hold the ICFPE 2018 in Changzhou, China on 25-28th September, 2018.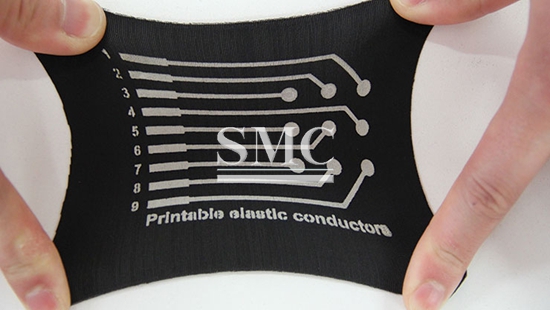 The ICFPE is an Asian international conference hosted annually, in turn, by Korea (2009, 2013, 2017), Japan (2012, 2016), China (2014, 2018) and Taiwan (2010, 2015). The ICFPE 2018 will bring together market analysts, technologists, industry partners, investors, and customers to discuss the market trends, technology advancements, application developments, and investment opportunities. The technical topics are new materials research, process technologies, manufacturing and inspection equipment, products and applications in electronics, optoelectronics, flexible display and lighting, energy and energy harvesting, and sensors in flexible and printed electronics. These technologies apply, not limited, to healthcare, consumer electronics, internet of things, intelligent packaging and authentications, and so on. In addition, one of ICFPE 2018 highlights is the competition and road show of printed electronic products that have attracted several investment institutions, including Sequoia Capital, SAIF Partners, Goldman Sachs, Cowing Capital, Hony Capital, Co-Stone Capital, Real Power Capital and Guohe Capital, etc. For detailed conference information, please check www.icfpe.org.cn.
President Dr. Xiachang Zhang of the organizer CZIPEI shall serve as Chairman of the Committee, Professor Zheng Cui from SINANO, Chinese Academy of Science and Professor Luhai Li from Beijing Institute of Graphic Communications shall serve as Co-chairman. ICFPE 2018, with the participation of numerous experts and famous people, will be a hot pool of tremendous input of knowledge. Furthermore, advanced technology exchanges and industry resources integration will broaden the road of industrial development to achieve an excellent performance in 2018.
Conference schedule
25th September, Workshop – PE DEMO Competition & Roadshow;
26th September, Plenary Speech (Industry & Academic Sessions);
27th September, Flexible Electronics 2018 (Industry Session) & Academic Sessions;
28th September, Poster Session & Academic Session.
Call-for-paper
The online call-for-paper submission has been opened, please check www.icfpe.org.cn/call-for-paper. Paper submission deadline is 30th June 2018. The acceptance notification will be given by email on 15th July 2018.
Conference registration
To register for the conference, please check www.icfpe.org.cn/online-registration. For assistance, please call 86 21 6901 323 or send email to [email protected]. Early bird registration discount of the conference is available until 30th July 2018.
SOURCE ICFPE
Shanghai Metal Corporation is a trusted aluminum alloy, aluminum foil price, stainless steel price and stainless steel manufacturer, kinds of stainless steel in china.
Guest contributors are welcome at the Alloy Wiki.It is a weekly wiki and guide on alloy information and processing technology, while also about the vast array of opportunities that are present in manufacturing. Our team of writers consists of a Machining Material Supplier / Machinist / Tool and Die Maker, a Biomedical Engineer / Product Development Engineer, a Job Development Coordinator / Adjunct Professor, and a President and CEO of a manufacturing facility.