Base metals prices are consolidating on the London Metal Exchange this morning, Wednesday March 29, with prices off an average of 0.2%. Nickel leads the decline with a 0.6% drop to $9,940 per tonne, the rest vary from lead prices being down 0.4%, to aluminium prices being up 0.1%. Three-month copper prices are off 0.3% at $5,872 per tonne.
Volume has been light with 4,477 lots traded as of 06:48 BST. This consolidation comes after a strong rebound on Tuesday, which saw prices close up an average of 1.3%. In turn Tuesday's rebound followed Monday's spike lower.
In Shanghai, the May base metals contracts on the Shanghai Futures Exchange are up across the board with gains averaging 1.4%, led by a 2.5% gain in zinc prices and 2.4% in copper prices at 47,420 yuan per tonne. Spot copper prices in Changjiang are up 1.1% at 47,050-47,170 yuan per tonne, with the LME/Shanghai copper arb ratio at 8.08, which means the arb window remains closed.
In other metals in China, September iron ore prices on the Dalian Commodity Exchange have started to rebound, they are up 2.1%. On the SHFE, steel rebar prices are up 2.6%, while gold and silver prices are off an average of 0.4%. In international markets, spot Brent crude oil prices are up 0.3% at 51.50 per barrel and the yield on the 10-year US treasuries are around 2.42%.
In FX, the dollar index is rebounding having gapped lower on Monday morning. At 99.84, the index has now closed that gap – the low on Monday was 98.85. The rebound in the dollar has weakened the other major currencies with the euro recently quoted at 1.0799, sterling is at 1.2389, the yen is at 111.22, although the Australian dollar has rebounded to 0.7635. The yuan has eased slightly to 6.8916, the rupee is strengthening in line with the stronger dollar, while the other emerging market currencies are weaker, led by the rand.
The rebound in the base metals prices suggests underlying sentiment remains strong enough to encourage solid dip-buying, but for most of the metals there is not enough follow-through buying yet to absorb the overhead selling that is still around. Aluminium seems the most bullish of the metals at present, with prices just $11 per tonne below the March 1 peak. We wait to see if the buying pressure picks up as we approach the seasonally busier second quarter and we think it will based on the economic data flow.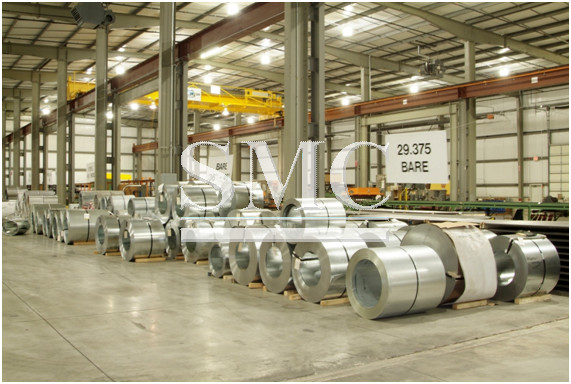 Guest contributors are welcome at the Alloy Wiki.It is a weekly wiki and guide on alloy information and processing technology, while also about the vast array of opportunities that are present in manufacturing. Our team of writers consists of a Machining Material Supplier / Machinist / Tool and Die Maker, a Biomedical Engineer / Product Development Engineer, a Job Development Coordinator / Adjunct Professor, and a President and CEO of a manufacturing facility.
Link to this article:Base metals prices consolidate
Reprint Statement: If there are no special instructions, all articles on this site are original. Please indicate the source for reprinting:Alloy Wiki,thanks!^^