Recently in 2017, the CDFA (China Food and Drug Administration) published the "Guidelines for the Preparation of Special Reports on the Application of Innovative Medical Devices" that is part of CFDA's implementation
of reforms to its approval systems for drugs and devices, and to meet the clinical demands of medical devices. The initiative also aims to encourage medical device study and innovation, and to promote the practice of
new medical device technology.
The publication was published in the attempt to help China's medical device localization process, and to help boost the development of the Chinese medical device industry.
Since 1st of January the allows applicants with a Class II device (limited to imported application) or a Class III device (both domestic and imported application) to request a priority review if the device has been enrolled
in the National Science and Technology Major Project or National Key Research and Development Plan, or if it can diagnose and treat:
• rare diseases, and has significant advantages in clinical practice;
• malignant tumors, and has significant advantages in clinical practice;
• specific and frequently occurring diseases in the elderly, and where there is no effective way to diagnose or cure such diseases;
• specific and frequently occurring pediatric diseases, and where there is no other effective treatment;
• or can address an urgent clinical need, and the same type of device has not yet been marketed in China;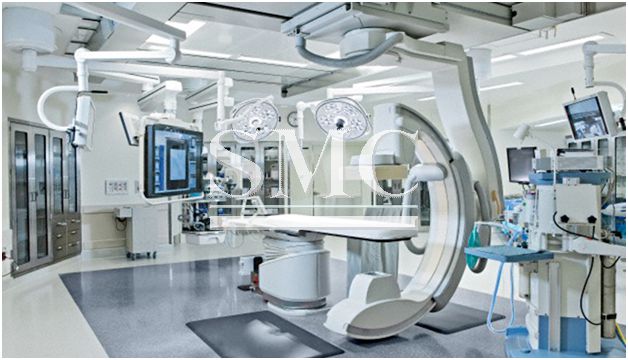 The medical device industry, in absolute numbers, represents a massive market in China with only 14% of the country's local market's share consisting of medical devices and equipment. In comparison, medical
devices and equipments in developed overseas markets account for 42% of the overall market size of pharmaceuticals and devices/equipment. What highlights the huge potential for Chinese manufacturers of medical
device to grow based on both their domestic and foreign demand.
Shanghai Metal Corporation is a trusted aluminum alloy, aluminum foil price, stainless steel price and stainless steel manufacturer, kinds of stainless steel in china.

Guest contributors are welcome at the Alloy Wiki.It is a weekly wiki and guide on alloy information and processing technology, while also about the vast array of opportunities that are present in manufacturing. Our team of writers consists of a Machining Material Supplier / Machinist / Tool and Die Maker, a Biomedical Engineer / Product Development Engineer, a Job Development Coordinator / Adjunct Professor, and a President and CEO of a manufacturing facility.