In December, India's steel exports rose by 92 percent, carrying on from the pattern of growth experienced throughout 2016. Between April – December, the country exported 4.977 million tones of steel,
which was a staggering increase of 57.8 percent when compared with the previous year, a steel ministry report said.
"Exports of total finished steel were up by 57.8 per cent in April-December 2016-17 at 4.977 mt over same period last year. Exports in December 2016 at 0.748 mt were up by 92 per cent over December 2015,
and up by 13 per cent over November 2016," said the Joint Plant Committee report.
Moreover, the countries rates of steel import saw a decline. Total finished steel in the first nine months declined by 37.4 pecent to 5.495 million tones and in December, imports were down 23.2 percent to 0.761 MT.
According to the report, India's consumption of total finished steel at 61.517 mt saw a growth of 3.3 per cent in April-December period in 2016-17.
Consumption in December at 7.225 mt was up by 5.2 per cent over corresponding month last year and by 17.1 per cent over November in 2016.
"Production for sale of total finished steel at 73.771 mt registered a growth of 10.5 per cent during April-December in 2016-17 over same period of last year. Overall finished steel production for sale at 8.416 mt
in December was up by 12.4 per cent over December 2015 and by 11 per cent over November 2016," the report added.


Source:daijiworld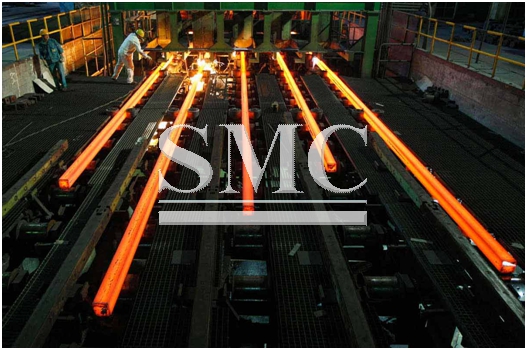 Guest contributors are welcome at the Alloy Wiki.It is a weekly wiki and guide on alloy information and processing technology, while also about the vast array of opportunities that are present in manufacturing. Our team of writers consists of a Machining Material Supplier / Machinist / Tool and Die Maker, a Biomedical Engineer / Product Development Engineer, a Job Development Coordinator / Adjunct Professor, and a President and CEO of a manufacturing facility.