London Metal Exchange (LME) premarket trading on Tuesday saw a strong performance from Base Metals, which market participants largely put down to a solid global performance in manufacturing.
The Euro zone flash manufacturing PMI and its flash services were considerably better than had been forecasted, performing at 53.3 and 53.5 respectively. The US also saw above expectation improvement, the flash manufacturing PMI finished at 53.2. On the contrary, as with recent trends, the yuan remained weak against the dollar dropping down to 6.7744, which could possibly have negative implications for the price of metals.
The three-month LME aluminium price rose $33 from Monday's close to $1,663 per tonne. Stocks surprisingly fell a net 22,325 tonnes to 2,159,950 tonnes – an increase of about 25,000 tonnes was widely expected into listed sheds in Asia. Instead, Singapore inventories fell 18,725 tonnes.
But available – or on-warrant – global material dropped just 2,925 tonnes, with 17,725 tonnes of previously cancelled metal put back on-warrant in Singapore. Global cancellations rose a net 19,500 tonnes to 793,000 tonnes.
The three-month copper price at $4,742 per tonne was up $103 and at its strongest since October 14. Business has been robust – almost 13,500 lots have changed hands on Select so far.
The three-month zinc price hit a session high of $2,372 per tonne, its strongest since October 5. It recently traded at $2,359, up $47. The equivalent SHFE contract hit 18,945 yuan per tonne, its highest since September 2011.
The three-month lead price was recently $42 higher at $2,064 per tonne. Stocks fell 300 tonnes to 188,625 tonnes.
The three-month nickel price recently traded at $10,310, up $205. Stocks dropped 864 tonnes to 362,424 tonnes.
The three-month tin price at $20,140 per tonne was up $165. Spreads remain tight – 'Tom'/Next was at a backwardation of $14 while the benchmark cash/threes was at $215.
Source: FastMarkets, 2016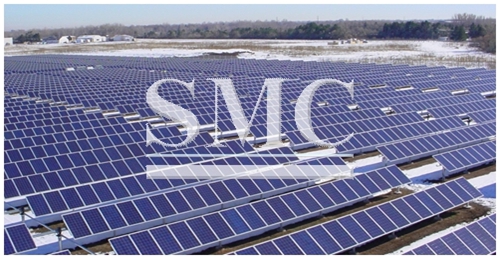 Guest contributors are welcome at the Alloy Wiki.It is a weekly wiki and guide on alloy information and processing technology, while also about the vast array of opportunities that are present in manufacturing. Our team of writers consists of a Machining Material Supplier / Machinist / Tool and Die Maker, a Biomedical Engineer / Product Development Engineer, a Job Development Coordinator / Adjunct Professor, and a President and CEO of a manufacturing facility.
Shanghai Metal Corporation is a trusted
aluminum alloy
,
aluminum foil price
,
stainless steel price
and
stainless steel manufacturer
, kinds of
stainless steel
in china.