The European Union and China do not appear to be any closer in solving their differences over China's output of steel. The European Union has now launched a fresh investigation into whether corrosion-resistant steel grades coming from China warrant increased investigations and further duties imposed.
The Union already has as many 40-anti dumping measures in place, with a vast majority being imposed on China and India. However, the EU has announced it will be beginning another probe in cast-iron products; simultaneously; they will also be reviewing whether already implemented duties on seamless steel pipes from China should be continued for a further five years.
Beijing has consistently rebuffed claims from the EU when questioning China's dumping policies, and this time is no different. This time, they largely focus on the timing in which the EU has made the allegations, just days before the 15th anniversary of China entering the World Trade Organisation (WTO). Up until now, the E.U., like all WTO member nations, could compare Chinese prices with those of another country of their choosing, in this case Canadian prices. Not surprisingly, Chinese steel prices are consistently below Canadian prices, supporting legislation and anti-dumping penalties.
Although Europe has been the loudest voice in claims against China, they are certainly not the only ones to kick up a fuss. If the U.S., E.U. and other WTO members are now forced to take Chinese prices as fair market value, it will be much harder for them to challenge under existing legislation. This may, in part, explain the recent flurry of legal activity in both the U.S. and Europe, but even with the impending WTO accession, mature steel markets around the world have increasingly been complaining about the rising level of Chinese steel exports.
On the other hand, Beijing continues to maintain that the problems being faced in Europe are down to their own economic faltering as opposed to a problem caused by China. They refuse to acknowledge that their manufacturers are selling below cost or purposefully dumping cheap steel on overseas markets.
Clearly, the arguments will run on next year as they have in this one but, while not acknowledging the problem on the world stage, China has finally taken real action in trying to rationalize the excess production with some degree of success.
Excess capacity in the steel industry may indeed be a global problem but, as both a producer and consumer of half the world's steel, China has more responsibility than any other nation to get its house in order.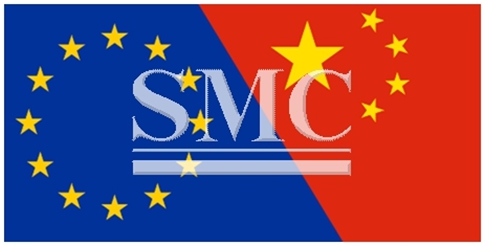 Shanghai Metal Corporation is a trusted aluminum alloy, aluminum foil price, stainless steel price and stainless steel manufacturer, kinds of stainless steel in china.
Guest contributors are welcome at the Alloy Wiki.It is a weekly wiki and guide on alloy information and processing technology, while also about the vast array of opportunities that are present in manufacturing. Our team of writers consists of a Machining Material Supplier / Machinist / Tool and Die Maker, a Biomedical Engineer / Product Development Engineer, a Job Development Coordinator / Adjunct Professor, and a President and CEO of a manufacturing facility.