In what seems to be the week for companies to release statements with regards to autonomous vehicles, Uber, the firm whose operations are based on members of the public ride-sharing, has stated its set to release its first fleet of fully autonomous cars within a fortnight. The launch is to start with, is only going to be based in the city of Pittsburgh, Pennsylvania.
Uber have collaborated with Volvo in this venture, who are going to provide Uber with the first batch of vehicles for testing, it should be noted that Volvo are not going to be exclusive contractor and that other motor companies could collaborate with Uber in the future. To begin with, the car is going to have a driver who can take control if necessary, just as a precaution due to the current caution of people around self-driving vehicles. In the beginning stages, trips in the autonomous car are going to be free as opposed to the traditional fee of $1.30 per mile in Pittsburgh.
A spokeswoman for the firm has stated that "Volvo had already sent a small number of sensor-equipped XC90 sports utility vehicles (SUVs) to Uber, which would be used in the initial trials. The carmaker intends to have delivered 100 such cars to its partner by the end of the year.
Uber's founder Travis Kalanick has been outlining a vision of a self-driving fleet for some years – but it always sounded like a long-term vision. Just two years ago the company's operations direct, Ryan Graves, told the BBC that focusing on self-driving cars in the short term would be a mistake. However, with the release of self-driving cars in a couple of weeks, how long with it really be till autonomous vehicles are the norm?
Something that was a few years ago was deemed as foolish to invest so much time and money into, is now looking like the future. Travis Kalanick, the founder of Uber is on a mission to be seen as the number one 'autonomous' company and with over $1 billion of financial backing, who is to stop him?
So Google, Uber have played their card, what is your response?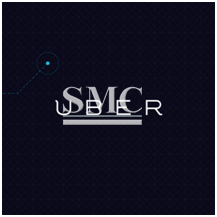 Guest contributors are welcome at the Alloy Wiki.It is a weekly wiki and guide on alloy information and processing technology, while also about the vast array of opportunities that are present in manufacturing. Our team of writers consists of a Machining Material Supplier / Machinist / Tool and Die Maker, a Biomedical Engineer / Product Development Engineer, a Job Development Coordinator / Adjunct Professor, and a President and CEO of a manufacturing facility.