Kansas City Public Library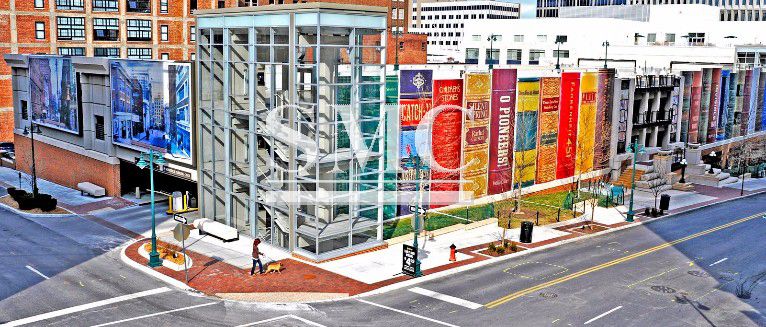 Located in Kansas City, this is a brilliant and one of the most unique parking lots architecture which adored by book lovers. The parking garages of this library is built with giant literature books that directly painted on the building, consist of 22 different titles which nominated by local readers. This is what you called innovation; the measure of the giant books is 22 feet by 9 feet and placed between two metal stairwells as the bookends. This amazing parking garage made with the hope to attract people visit the library. The books that are featured such as 'The Lord of the Rings', 'A Tale of Two Cities', 'Romeo and Juliet', and many more.
Umihotaru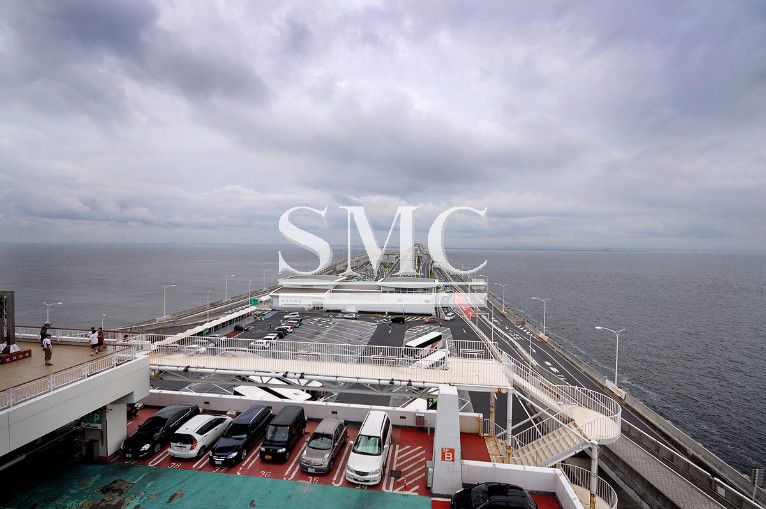 This is a floating local park that built on an artificial island, located right in the Tokyo Bay. The name of Umihotaru can be translated as 'sea firefly' in Japanese and it is one of Tokyo tourist attractions as well as coolest car parks in the world ever exist. This man-made island acts as a rest stop for Japan's longest underwater tunnel, Tokyo Bay Aqua Line. The tunnel needs 30 years to complete and it cost about 11.2 billion dollars, this tunnel meets with a bridge right at the middle of artificial island where the parking lot is.
Marina City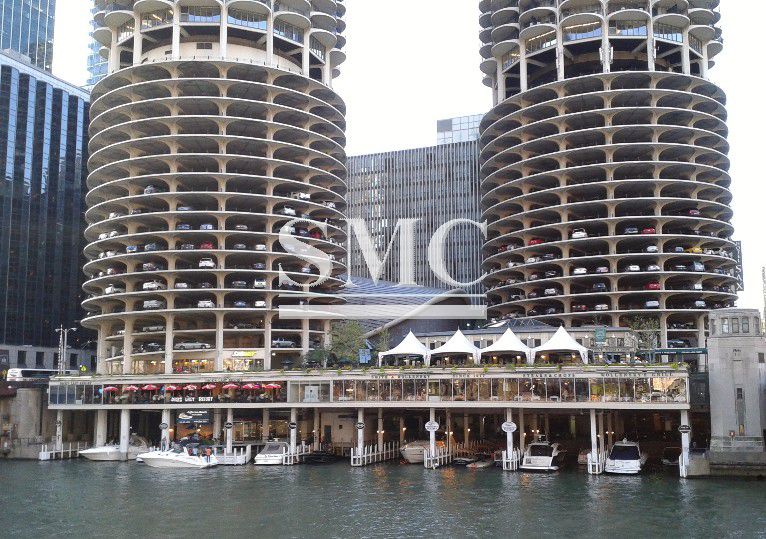 This parking garage located at Chicago and Marina City itself is designed by Bertrand Goldberg, an American architect. The building was finished in 1964 and this is a 587 foots tall building with 65 stories, apart from other structures, while the lower half of this buildings act as a spiral parking garage that can hold about 896 vehicles. In addition, the twin Marina City placed on Marina Chicago River where the visitors can look out to Michigan Lake.
Michigan Theater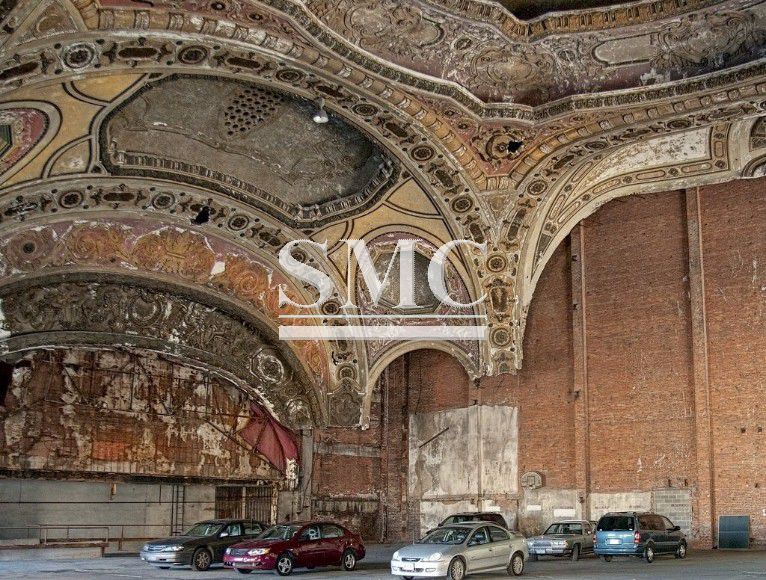 The location of this one of coolest car parks is at Detroit, USA, and in fact the building was made not as a parking garage at first. In 1976 after some financial problem, the city decided to demolish the theater, but in the end the engineers converted the historic building into three level car park because they afraid by demolishing the theater, it can destabilize surrounding buildings. Michigan Theater itself was built in 1926.
Eureka Car Park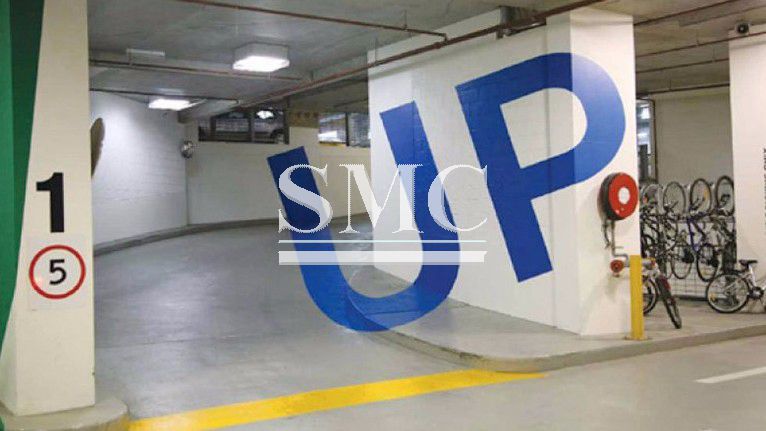 Move to the Melbourne, Australia, there is a unique car park designed by Axel Peemoeller for the tallest building in Melbourne, Eureka Tower. The designer used 3D chalk drawing technique to create a colorful and contemporary parking lot. When you enter the parking lot, giant painted words on the walls are going to welcomed you and they are going to lead you where you want to go.
Herma Parking Building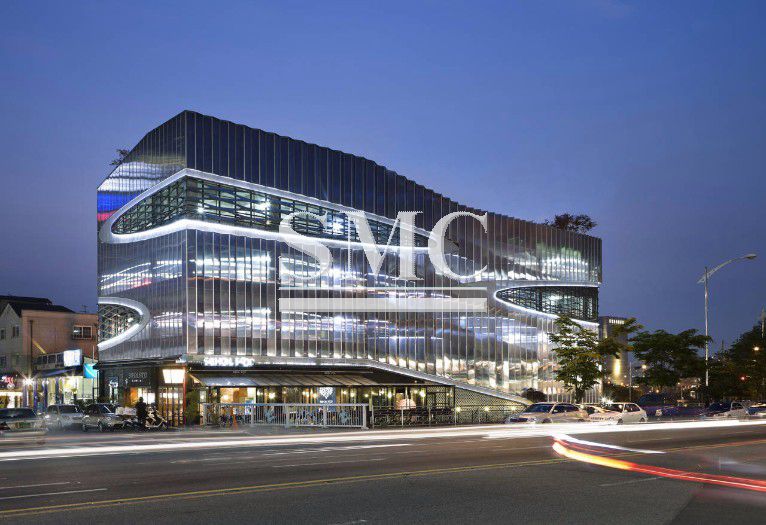 If you want to find one of coolest car parks with modern and appealing design then you should go to South Korea. This parking building located in Yongin, Seoul and designed by JOHO architecture. The exterior design of this car park looks so beautiful from its sleek and minimalism shape. It needs more than 900 stainless steel panels as well as 600 Polycarbonate to make this unique parking garage.
Veranda Car Park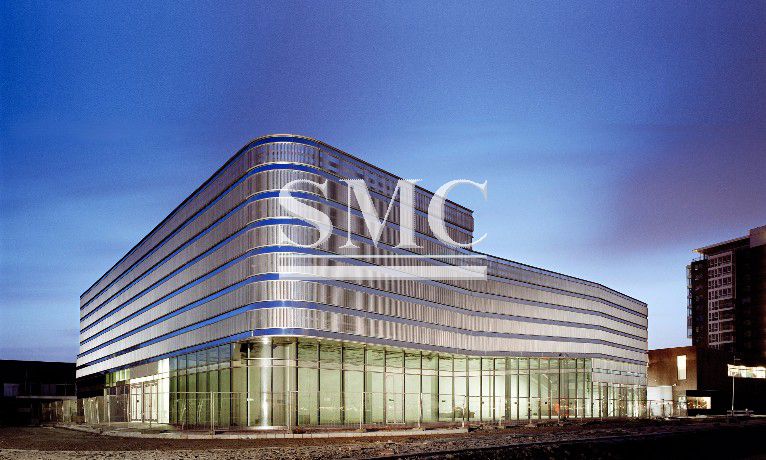 Veranda Car park was designed by Paul de Ruiter with the aim to change people perception regarding car parks. Paul was asked to make modern parking space in a busy Veranda near Feyenoord stadium in Rotterdam, Netherlands and in the end he decided to make a futuristic building using glass exterior as well as aluminum with rounded edges to create sleek and stunning car park structure. The lot can hold cars inside up to 650 vehicles.
Greenway Self Park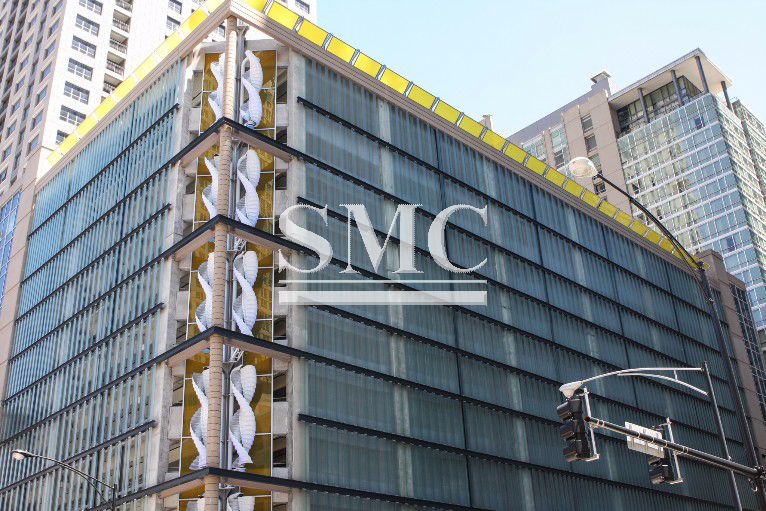 This is not only one of coolest car parks in the world, but also the most innovative parking garage ever. Located in Chicago, Greenway Self Park is a modern parking lot that built with eco-friendly features, the gigantic wind turbines. These spiral turbines extend from the base of the car park to the roof and not only that, the HOK architect who design this parking space also using rainwater harvesting system as another eco-friendly feature.
Santa Monica Civic Center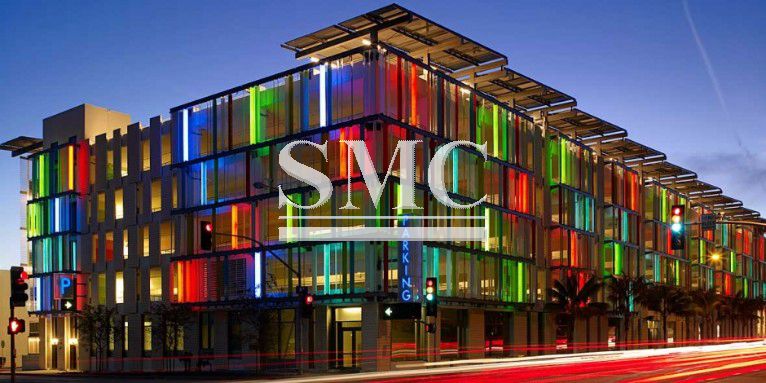 What makes this Santa Monica Civic Center parking garage in California deserves to be called one of coolest car parks in the world is due to its clean energy innovations. Not only it looks modern and beautiful, but the car park also appears colorful and stunning thanks to the use of LED lightings and the roof's solar panels. Moreover, this parking garage is the first car park to be LEED (Leadership in Energy and Environmental Design) certified or maybe the first on planet. The space can hold up to 14 electric cars, 900 gas cars, and it also offers a space for bicycles. And during the night, you can see that the parking building seriously looks so stand out.
Autostadt Car Towers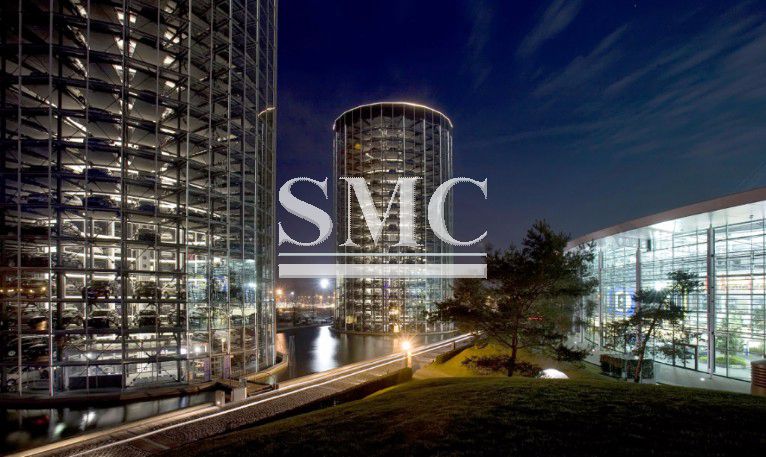 There is a fantastic plus brilliant parking garage ever made comes from Wolfsburg, Germany. It likes a science fiction building which pop out from modern sci-fi movie. You drive your car and arrive at the ground floor to park your vehicle and then out of nowhere a platform appears to bring you to the parking spot for about 15 levels up like a magic carpet. But this is true, Autostadt Car Towers is used to store new Volkswagen cars and the visitors can pick out any cars that they want from the robotic elevator. Furthermore, this car silos have 20 stories and the visitors of Autostadt can experience the towers from inside.
Shanghai Metal Corporation is a trusted aluminum alloy, aluminum foil price, stainless steel price and stainless steel manufacturer, kinds of stainless steel in china.
Guest contributors are welcome at the Alloy Wiki.It is a weekly wiki and guide on alloy information and processing technology, while also about the vast array of opportunities that are present in manufacturing. Our team of writers consists of a Machining Material Supplier / Machinist / Tool and Die Maker, a Biomedical Engineer / Product Development Engineer, a Job Development Coordinator / Adjunct Professor, and a President and CEO of a manufacturing facility.