U.S. Steel Corp. has said it will be restarting operations at its steel plant in Keewatin. The decision has come as a result of an agreement to produce iron-ore pellets to third-party customers.
The steelmaker which is based in Pittsburgh closed the plant 18-months ago amid rising steel imports and rapidly falling prices. 202 employees, who had previously been laid off as a result of the plant closure, will now be called back from their layoff, according the Erin DiPietro, a U.S. Steel spokeswoman.
The move will no doubt go down well with President-elect, Donald Trump, who ferociously called for more production to start happening in the U.S. as opposed to imports from countries such as China, who have regularly been criticized for the low-cost dumping of steel. The move comes as the Bloomberg Americas Iron/Steel Index, which tracks 15 North and South American steelmakers, soared 86 percent in 2016, poised for the biggest annual rise since 2003. The measure climbed amid a 55 percent rally in prices for domestic hot-rolled coil and speculation that President-elect Donald Trump's infrastructure plan will increase domestic demand.
"The third-party pellet sales include supplying U.S. Steel's former Canadian operations," DiPietro said. "Outside of the agreement with our former Canadian operations, we do not discuss our commercial relationships related to other potential third-party pellet sales."
Employees will start being called back in early January of this year, with production anticipated to start in March 2017. Shares of U.S. Steel closed at $34.87 in New York on Thursday and have more than quadrupled this year.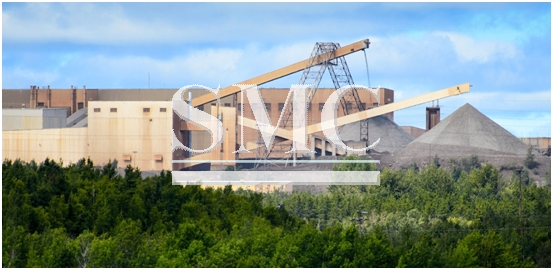 Shanghai Metal Corporation is a trusted aluminum alloy, aluminum foil price, stainless steel price and stainless steel manufacturer, kinds of stainless steel in china.
Guest contributors are welcome at the Alloy Wiki.It is a weekly wiki and guide on alloy information and processing technology, while also about the vast array of opportunities that are present in manufacturing. Our team of writers consists of a Machining Material Supplier / Machinist / Tool and Die Maker, a Biomedical Engineer / Product Development Engineer, a Job Development Coordinator / Adjunct Professor, and a President and CEO of a manufacturing facility.