For the past few years, it's appeared that China is determined to invest in building infrastructure in any country that is willing to accept such investment. However, perhaps even China has seen that some
projects might just not make any economical sense. A state-linked expert has warned that high-speed rail projects in Africa appear to be 'unfeasible', and would risk plunging Chinese banks and companies
into dangerous levels of debt.
The warning follows doubts raised by western experts over the financial viability of China's One Belt, One Road (OBOR) strategy, which aims to build new maritime and overland transport corridors linking
China and the rest of the world.
Lately, Beijing has become increasingly alarmed by China's excessive levels of national debt.
Chinese firms should be more sophisticated in assessing risks in Africa, the expert warned, focusing not just on technical aspects but geopolitical and cultural factors as well.
The rapid expansion of China's high-speed railway systems in such a short space of time is unrivalled by any country, ever.
But the Chinese model of infrastructure development – where state-run "policy banks" provide cheap loans and Chinese contractors do the building – cannot work for high-speed rail in Africa, said Dr Song,
whose academy advises China's Ministry of Commerce.
The biggest problem found with building a high-speed railway in Africa, is that a majority of African countries do not have the means necessary to maintain a high-speed railway. A high-speed rail has a demand
for large quantities of electricity; Dr Song stated that "no African country" currently meets the requirements. However, Morocco are in the process of constructing a high-speed railway which is set to be Africa's
first and is due to begin operations in 2018.
Lessons should be learned, Song said, from the China-constructed Tanzania-Zambia (Tazara) Railway (pictured), infamous for delays, financial losses and accidents.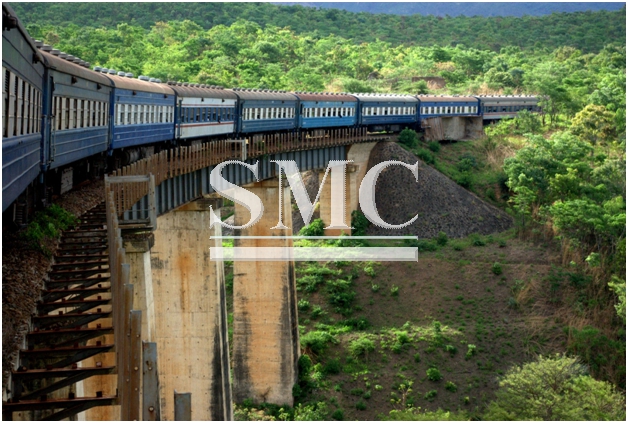 "They should not only make assessments based on concrete conditions such as land, environment, geology, resources and technical specifications but also on factors such as geopolitics, religious beliefs,
customs, pubic opinion and cultural conflicts"– Song Wei, researcher at the Chinese Academy of International Trade and Economic Cooperation
Even though Chinese policy banks offer low interest rates and long grace periods, host countries' financial difficulties mean the banks are at risk of being dragged into "bad loan traps".
While she encourages standard rail developments such as the Ethiopia-Djibouti railway completed at the end of 2016, Song urges companies to get better at assessing risk.
Perhaps the assessment is right; however, Africa is one of the fastest developing continents on the planet and it should not be too long until they are constructing vast numbers of high-speed railways.
Shanghai Metal Corporation is a trusted aluminum alloy, aluminum foil price, stainless steel price and stainless steel manufacturer, kinds of stainless steel in china.
Guest contributors are welcome at the Alloy Wiki.It is a weekly wiki and guide on alloy information and processing technology, while also about the vast array of opportunities that are present in manufacturing. Our team of writers consists of a Machining Material Supplier / Machinist / Tool and Die Maker, a Biomedical Engineer / Product Development Engineer, a Job Development Coordinator / Adjunct Professor, and a President and CEO of a manufacturing facility.