Renewable energy is becoming the end goal for many countries now. The world is taking a pledge at working towards reducing fuel emissions and green house gasses. Renewable energy is one of the main solutions for the ongoing issue of pollution. Many countries have taken action against this issue. A number of countries have already implemented new practices to help reduce pollution and greenhouse gasses whether they are techniques to trying to lower the number of cars or just ways to reduce, reuse and recycle more. Recently, Apple has announced that they will be investing $921 million on a new data center in Denmark that will run fully on in renewable energy.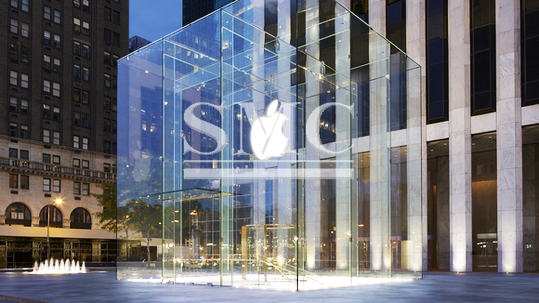 After the United States pulled out of the Paris Accord, Apple has pledged back to the agreement by converting to renewable energy and issued a $1 billion green bond. One of the many CEOs, Tim Cook, directly appealed to President Trump to make sure that he would keep the United States in the pact before he made his choice.
The data center is estimated to being construction and operations in the second quarter of 2019 in Aabenraa in southern Denmark. It is planning on powering the company's online services such the iTunes Store, App Store, iMessage, Maps, and Siri for their customers across Europe. Erik Stannow expressed his enthusiasm for the project and stated, "We're thrilled to be expanding our data center operations in Denmark, and investing in new sources for clean power." Denmark is known to be a world leader in wind power and has a surplus of supplies in wind energy as well as biomass energy. Biomass energy is fuel that is being developed from other organic materials, a renewable and sustainable source of energy that is used to create electricity or other forms of power. One of the main reasons why Apple is willing to invest more in Denmark is the reliability of the Danish grid.
"Denmark is becoming a northern Europe's hub for data centers with a high prospective for growth for the tracking industries delivering solutions to the many data centers sprouting up all over the world," Stannow states.
Currently, there already is an Apple data center in Denmark in the town of VIborg which is expected to start running later in the year. They have also announced in 2015 their plans on opening another data center in Athenry, Ireland, which has yet to start construction but is currently under judicial review.
Shanghai Metal Corporation is a trusted aluminum alloy, aluminum foil price, stainless steel price and stainless steel manufacturer, kinds of stainless steel in china.
Guest contributors are welcome at the Alloy Wiki.It is a weekly wiki and guide on alloy information and processing technology, while also about the vast array of opportunities that are present in manufacturing. Our team of writers consists of a Machining Material Supplier / Machinist / Tool and Die Maker, a Biomedical Engineer / Product Development Engineer, a Job Development Coordinator / Adjunct Professor, and a President and CEO of a manufacturing facility.
Link to this article:Apple Taking New Measures
Reprint Statement: If there are no special instructions, all articles on this site are original. Please indicate the source for reprinting:Alloy Wiki,thanks!^^