Base Metals continue to remain under pressure, following a turbulent November and start to December. On December 20th, prices are down an average of 0.5 percent, nickel is bucking the trend with a 0.7% gain, while the rest are down between 0.2% for copper and aluminium and 1.6% for lead. Three-month copper prices are at $5,497 per tonne. Volume has been average with 6,302 lots traded as of 06:24 GMT.
The weakness in the base metals this morning, follows on from some hefty losses yesterday, December 19, where three-month prices were down an average of 2.1%, led by a 4.4% fall in zinc prices and 2.5% losses in nickel and lead prices, while copper prices dropped 2.4% to $5,505 per tonne.
In Shanghai this morning, the base metals have played catch-up with yesterday's weaker performance on the LME. Prices are down an average of 3.5% as of 06:34 GMT, led by a 6.2% drop in lead prices, with zinc prices down 5.7%, 3% losses in copper, with the February contract at Rmb 44,690 per tonne, nickel and tin prices are down around 2.6% and aluminium prices are off 1.1%. Spot copper prices in Changjiang are down 2.3% at Rmb 44,640-44,840 per tonne, the spread with the February contact is at an equivalent of $21 per tonne backwardation and the LME/Shanghai copper arb ratio is at 8.14.
The correction in the base metals prices continues we see this as being driven by profit-taking ahead of year-end. Dips since mid-October have tended to be short-lived, this one may run a bit longer as there are still seven working days left in 2016, but generally we expect the bullish undertone to remain in place so expect good underlying support to be found before too long.
Source: FastMarkets, 2016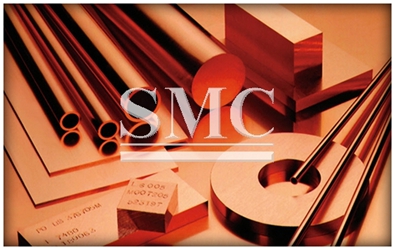 Shanghai Metal Corporation is a trusted aluminum alloy, aluminum foil price, stainless steel price and stainless steel manufacturer, kinds of stainless steel in china.
Guest contributors are welcome at the Alloy Wiki.It is a weekly wiki and guide on alloy information and processing technology, while also about the vast array of opportunities that are present in manufacturing. Our team of writers consists of a Machining Material Supplier / Machinist / Tool and Die Maker, a Biomedical Engineer / Product Development Engineer, a Job Development Coordinator / Adjunct Professor, and a President and CEO of a manufacturing facility.