Base Metals remained firm on Wednesday 8th February, with the three-month London Metal Exchange prices up an average of 0.7%.
Gains varied between 0.4% for tin and zinc prices and 1.4% for copper prices that are up $80 per tonne at $5,887 per tonne – boosted by news that workers at Escondida are set to strike from Thursday. Volume has been average with 8,777 lots traded as of 07:09 GMT.
On Tuesday, the LME base metals were generally weaker, down by an average of 0.5%, led by a 1.4% drop in tin prices to $18,985 per tonne, although at the day's lows prices were down 3.2% at $18,630 per tonne.
In Shanghai this morning, tin prices are off 0.3%, while the rest are up an average of 1.3%, led by a 2.2% rise in lead prices, while copper prices are up 1.4% at 47,460 yuan per tonne. Spot copper prices in Changjiang are up 1.4% at 47,170-47,370 yuan, meaning the spread is in a small contango, while the LME/Shanghai copper arb ratio is at 8.06.
The base metals have to varying degrees been consolidating in recent days, but they have taken on a firmer tone again this morning and they for the most part remain well placed to tackle overhead resistance. The exception is tin that seems to have reacted to confirmation from companies that China has removed the 10% export duty on tin. Rumours had been in the market for some time so we are surprised prices have fallen as much as they have, especially as tin prices in China are at a premium of some $1,900 per tonne to LME prices. China has also been a net importer of refined tin in recent years so there may not be much incentive to export even if the 10% export tax is removed.
Source: FastMarkets, 2017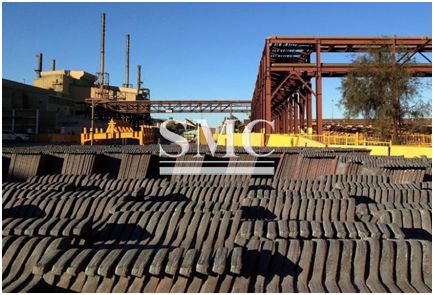 Shanghai Metal Corporation is a trusted aluminum alloy, aluminum foil price, stainless steel price and stainless steel manufacturer, kinds of stainless steel in china.
Guest contributors are welcome at the Alloy Wiki.It is a weekly wiki and guide on alloy information and processing technology, while also about the vast array of opportunities that are present in manufacturing. Our team of writers consists of a Machining Material Supplier / Machinist / Tool and Die Maker, a Biomedical Engineer / Product Development Engineer, a Job Development Coordinator / Adjunct Professor, and a President and CEO of a manufacturing facility.