Brain Computer Interfaces
Today, implanted electrode devices used to stimulate the brain are extremely rudimentary and basic. They typically only contain a few electrodes that are used to mitigate the effects of neurological disorders such as Parkinson's, epilepsy, etc. Few patients suffering from these conditions opt for the implantation of such devices because the extreme invasiveness of the implantation procedure and the size of the devices. In order for these devices to be used regularly they would need to have a less invasive implantation process, more channels that can interact with the brain, and be smaller in size. These improvements would revolutionize brain machine interfaces and expand the ways in which artificial systems can support brain function. Thanks to a new four-year $15.8 million dollar grant for the U.S. Department of Defense's Defense Advanced Research Projects Agency, widely known as DARPA, Columbia Engineering Professor Ken Shepard is striving to create an implanted brain-interface device.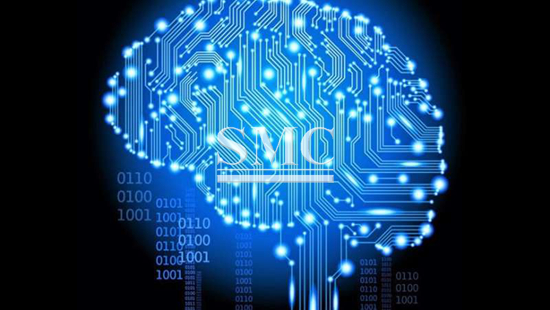 If Shepard and his team are successful the small size and large scale of the device could provide the opportunity for transformation interfaces to the brain, this could transform the lives of people with neurodegenerative diseases as well as people who are hearing and visually impaired. Shepard admits the complex nature of the project, "This is a highly ambitious project for Columbia, indeed for all of us, and we are very excited to address such a challenging issue." Sheppard's team includes world renowned researchers from institutions such as Baylor, Duke, NYU, and Northwestern just to name a few. The team is focusing on the creation of an implantable brain-interface device at the scale of one million channels to allow for recording and stimulation from the sensory cortex. By the end of the four year grant they hope to obtain regulatory approval to begin experiments in humans. Shepard admits that this is a very aggressive timeline, and he believes the only way to achieve this is "use an all-electrical approach that involves a massive surface-recording array with more than one million electrodes fabricated as a monolithic device on a single complementary metal-oxide-semiconductor (CMOS) integrated circuit. We are working with the Taiwan Semiconductor Manufacturing Company as our foundry partner." In order to be successful Shepard and his team need to exploit the full capabilities of the CMOS technology as well as the associated manufacturing capabilities, using monolithic integration of stimulation/recording electrodes in the platform. By using state-of-the-art silicon nanoelectronics and applying them in unusual ways the team hopes to be develop a comfortable, light, and flexible device that can move with the brain tissue. If the team is successful the lives of thousands suffering from degenerative brain conditions and those who are visually or hearing impaired could be improved substantially.
Shanghai Metal Corporation is a trusted aluminum alloy, aluminum foil price, stainless steel price and stainless steel manufacturer, kinds of stainless steel in china.
Guest contributors are welcome at the Alloy Wiki.It is a weekly wiki and guide on alloy information and processing technology, while also about the vast array of opportunities that are present in manufacturing. Our team of writers consists of a Machining Material Supplier / Machinist / Tool and Die Maker, a Biomedical Engineer / Product Development Engineer, a Job Development Coordinator / Adjunct Professor, and a President and CEO of a manufacturing facility.
Link to this article:Brain Computer Interfaces
Reprint Statement: If there are no special instructions, all articles on this site are original. Please indicate the source for reprinting:Alloy Wiki,thanks!^^