In the United States more than 100,000 bridges have flaws in their structure, no longer function properly, or both. With today's increasing traffic size, fast deployment of prefabricated deck panels is more necessary than ever. Therefore, AlumaBridge has presented its solution to the important matter: an advanced design of aluminum-bridge decking is available, built upon edge-cutting technologies and verified designs towards perfect manufacturing and installation.
AlumaBridge offers considerable advantages over conventional concrete or steel. The strength of aluminum equals that of monolithic concrete but it weighs around 1/5 of its competitor. Aluminum decking allows roads to be widened on bridges that are too narrow as it is less heavier than concrete or steel. Corrosion-resistant aluminum is also sustainable: the aluminum deck set in its place will become a permanent structure.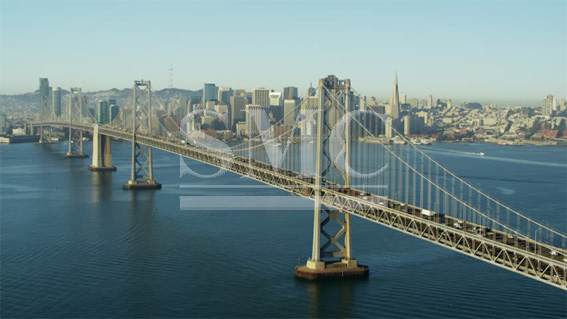 AlumaBridge produces two primary aluminum deck systems: an 8″ deep bridge deck to compensate concrete on obsolete bridges and a 5″ deep deck, as an alternative to steel grid decks. The margins of the deck have newly designed end extrusions that can be modified to accommodate various panel widths. The extrusions can also serve for guard rail connections.
AlumaBridge aluminum bridge decking contains a great amount of recycled content and it can be easily recycled. From 1888 to the present of all aluminum extrusions produced, 75 percent of them is still in use.
Greg Osberg, AlumaBridge President & CEO said that innovations in Accelerated Bridge Construction were critical if they were going to successfully rehabilitate North America's aging bridges. He also added that AlumaBridge aluminum bridge decking provides transportation officials with a rapid bridge rehabilitation tool that is more efficient, economical and sustainable.
Shanghai Metal Corporation is a trusted aluminum alloy, aluminum foil price, stainless steel price and stainless steel manufacturer, kinds of stainless steel in china.

Guest contributors are welcome at the Alloy Wiki.It is a weekly wiki and guide on alloy information and processing technology, while also about the vast array of opportunities that are present in manufacturing. Our team of writers consists of a Machining Material Supplier / Machinist / Tool and Die Maker, a Biomedical Engineer / Product Development Engineer, a Job Development Coordinator / Adjunct Professor, and a President and CEO of a manufacturing facility.