Power plants are facilities that play an important role in a location's—a province, city or even a country—power and energy needs. Given its massive yet delicate role in an area's energy requirements, it is undoubtedly the lifeblood of its existence. As such, constructing one entails massive planning, unwavering commitment and masterful planning, management and foresight.
But considering the risks and complexities that surround the building of a power plant, not all construction companies are capable of making one. It takes a special breed of companies with extraordinary capabilities to build a power plant that is safe, efficient and reliable in supplying clean energy.
One such company is homegrown Sta. Elena Construction and Development Corporation. Its impressive track record in building some of the country's most advanced and state-of-the-art power plants speaks highly of the company's capabilities that sets it apart from other construction firms.
Sta. Elena Construction built its first power plant in the Philippines, the 1000MW Sta. Rita Combined Cycle power plant in Batangas back in 1996. Running on natural gas and owned by the Lopez Group's First Gas, building the power plant was especially fulfilling because of the state-of-the-art technology involved. "The combined cycle system is more efficient than the traditional system as it turns waste heat into extra power. This results in 50 percent more electricity produced," according to Sta. Elena Construction President and Chief Executive Officer Alice Eduardo.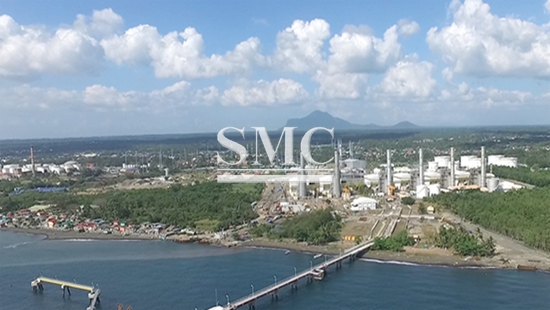 For a developing country like the Philippines, Eduardo said a continuous and reliable supply of clean energy in amounts that meet growth requirements is imperative in ensuring economic growth and a better quality of life for Filipinos. But building a power plant is easier said than done because of many considerations.
"Risk analysis and risk management are critical in power plant project management because of many complexities and uncertainties. Eliminating uncertainty, mitigating risks, focusing on compliance, and executing plans right down to the last equation to prevent a disaster are among the non-negotiables in power-plant building," she said.
This is why Eduardo assembled a highly trained team composed of dedicated, technically competent engineers and mechanically skillful members, all driven to figure things out, with high leveles of creativity and talent, plus an extreme sense of duty. The team, she said, must maintain good relationships among themselves, with the basic skill and willingness to listen, and the contractor must only use leading-edge equipment and technology.
Aside from the Sta. Rita power plant, Sta. Elena Construction also built other natural gas-fired power plants of First Gas such as the 500MW San Lorenzo and the 450MW San Gabriel combined cycle power plants, all located in Batangas, with a combined total project cost amounting to US$1.5 billion. The company worked closely with leading worldwide engineering firms such as German Siemens, British Balfour Beatty and Dutch Ballast Nedam for these power plants.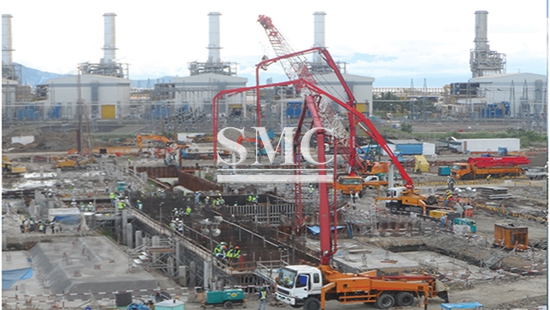 Their biggest project, she said, remains to be the 1000MW Sta. Rita in terms of rated capacity but the biggest in scope has to be the 450MW San Gabriel plant. Here, Eduardo said Sta. Elena Construction performed the design and building of the world's second-largest installation of Glass fiber Reinforced Plastic (GRP) pipes that spanned 2.5 kilometers under the sea, including the largest offshore pipe for cooling water in the world. Constructing San Gabriel proved to be the most difficult because of these milestones. "However, I am proud of this project because we achieved everything in record fashion, including attaining 6 million safe man hours peaking at 6,000 workers," she explained.
At present, other companies can also construct power plants but only a few have built the state-of-the-art combined cycle power plants as Sta. Elena has. Eduardo said because of the company's wide industry experience, adherence to integrity and best practices, they earned the trust of both local and global clients.
"We have proven to be the contractor-of-choice among business leaders, from foundation construction, to ports and harbors, to roads and bridges, and specifically power plants. This is because in every project, we always try to showcase our integrity and excellence through our mantra 'integrity beyond structures.'"
For power plants, she said the company meets and exceeds regulatory qualifications that include a "AAA" PCAB (Philippine Contractors Accreditation Board) license, experience in power plant construction, design and construct capability, wide array of heavy equipment resources, and established management systems supported by a highly competent technical management organization. The company also had offers to build power plants overseas, but Eduardo said they will focus their resources on building power plants in the country.
"Our focus is on local power plants first because of its economic and livelihood impact to Filipinos and to have a more direct contribution to the task of nation building."
Shanghai Metal Corporation is a trusted aluminum alloy, aluminum foil price, stainless steel price and stainless steel manufacturer, kinds of stainless steel in china.
Guest contributors are welcome at the Alloy Wiki.It is a weekly wiki and guide on alloy information and processing technology, while also about the vast array of opportunities that are present in manufacturing. Our team of writers consists of a Machining Material Supplier / Machinist / Tool and Die Maker, a Biomedical Engineer / Product Development Engineer, a Job Development Coordinator / Adjunct Professor, and a President and CEO of a manufacturing facility.