This remarkable growth is not only due to the rise of middle-class consumers, but also because the energy system is steadily advancing toward clean and renewable energy systems, especially wind and solar, which is a good news for the increase in demand for copper.
As previously shared, renewable energy requires several times more copper raw materials than traditional energy sources. For example, wind power plants in vast areas of western Texas, California, and other states require up to 15 million tons of copper.
Renewable energy breaks history in 2018 Breakthroughs in renewable energy have arrived. Today, in the United States, wind turbine mechanics and solar panel installers are the fastest growing jobs, and they have their own value.
According to a report released by Bloomberg New Energy Finance, from 2017 to 2018, the amount of renewable energy purchased by companies has more than doubled. Last year, global companies bought a total of 13.4 billion watts of electricity, exceeding the previous record of 6.1 billion watts of electricity in 2017. Of these, 63% of purchases occurred in the United States, and only Facebook's purchase of 2.6 billion watts of renewable energy was three times that of the second American Telephone and Telegraph Company.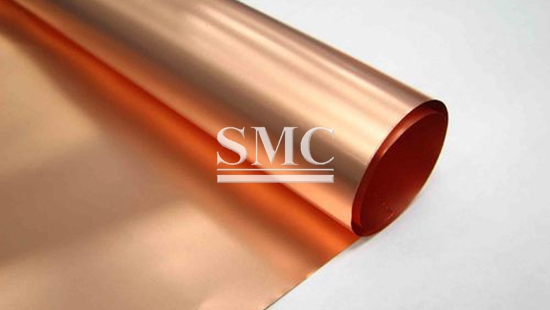 In the next few years, renewable energy is expected to enter a stage of intense development. The following picture is from the "2019 Global Energy Outlook" released by McKinsey. Relevant analysts believe that by 2035, renewable energy production will account for half of all energy production, and its price will be better than other oil and gasoline-derived energy sources. It is cheaper. By 2050, renewable energy will account for three-quarters of all energy consumption, mainly wind and solar.
If you have a great interest in this emerging trend, then you can start to really participate now. I think one of the best ways to get in touch with high quality, highly efficient copper mines and funds is that they play an important role in the copper mining industry. China will take the lead in leading the transition of internal combustion engine vehicles to electric vehicles. We have not talked too much about electric vehicles, they are famous copper consumers. As I have shared before, electric cars consume three to four times more copper than traditional internal combustion engines. China leads the world in the field of electric vehicles, and this status will continue. According to Bloomberg, in the fourth quarter of last year, China accounted for 60% of the world's electric car sales, and also has 50% of charging stations. As of last year, Bloomberg New Energy Financial Report showed that electric vehicles accounted for 7% of China's new car sales, a surge of 118% compared to 2011. In the next decade, China will enjoy 40% of the global electric vehicle market, followed by Europe (26%) and the United States (20%).
China not only has national-level electric vehicle subsidies, but its "new energy vehicle" points system also encourages automakers to devote themselves to the electric vehicle sector. This system is equivalent to setting an indicator for electric vehicles, requiring automakers to earn points by selling electric cars. Bloomberg New Energy Finance said that this is "the most important electric vehicle policy in the world and is reshaping the electric vehicle plan for the automotive industry." And accelerating the development of electric vehicles is based on a series of measures from China, that is against Under the "Blue Sky Defence" action plan of pollution, the "National Sixth Phase Motor Vehicle Pollutant Emission Standard" was accelerated. As we now see in parts of Europe, China will soon ban the production of the most polluting diesel engines. Many cities in China are aware of the dangers of environmental pollution and have begun to limit the sales of fuel vehicles. In 2018, China's Shenzhen and Shanghai led the world, selling more than 165,000 electric vehicles, even more than the combined total of Norway and Germany. With the high demand for electric vehicles, China's copper imports climbed to 479,000 tons in January, ranking second in the history of copper imports.
Morgan Stanley is optimistic about copper prices and copper miners – US Freeport Mike Millen Copper and Gold
All the changes that have taken place have made me believe that 2019 is not only a brilliant year for metal copper, but also for copper miners. So far in 2019, copper prices have risen by 6%, and the transaction price is close to $2.8/lb, which is a 67% drop from the historical high of $4.62/lb in February 2011. Last week, Morgan Stanley, along with Citibank and Goldman Sachs, was bullish on copper's gains. The investment bank expects copper prices to rise 14% in 2019, based on the fact that supply shortages and promising Sino-US trade disputes are resolved. In terms of copper producers, Morgan Stanley is optimistic about the US Freeport McLaren copper and gold mining company, while Goldman Sachs recently put its chips on the Rio Tinto Group. According to Piyush Sood, principal analyst at Morgan Stanley, Freeport "is still the most sensitive to copper prices, and with its good trading liquidity, we believe it will become a large stock in the metal copper sector." After the news was released last Wednesday, the company's stock rose by seven percentage points.
Singapore-based DBS Bank also believes that copper is in short supply. Analysts expect that supply will have a deficit every year from now until at least 2022, and may be the biggest since 2004. "The copper is the king of the electrification trend and affects the development of the global economy. We have seen steady growth in demand for copper over the years," said Nevada Copper CEO Matt Geely. According to foreign reports, in order to meet growing demand, There will be four US copper mine projects open next year, the first such project to be done in decades. Ivanhoe Mines is currently developing the Kamoa-Kakula copper mine in the Democratic Republic of the Congo, which is known as the world's second largest copper mine. Related sources said, "You need a telescope to see the price of copper in 2021.
Guest contributors are welcome at the Alloy Wiki.It is a weekly wiki and guide on alloy information and processing technology, while also about the vast array of opportunities that are present in manufacturing. Our team of writers consists of a Machining Material Supplier / Machinist / Tool and Die Maker, a Biomedical Engineer / Product Development Engineer, a Job Development Coordinator / Adjunct Professor, and a President and CEO of a manufacturing facility.