Throughout his, to say the least controversial campaign, Donald Trump repeatedly disregarded the threat of climate change and said should (which we now know he will be) become President of the United States then he will withdraw all country spending on clean energy and withdraw the country from the Paris Climate Agreement. So, is this the end for renewable energies, maybe not?
For starters, Mr. Trump does not have the power to tell producers which power generation technologies to buy, a decision that producers will more often than not make on the basis of cost, something that coal is desperately struggling with.
The roads ahead are going to be tough for the Environmental Protection Agency (EPA), whom Trump has on occasions said he wants to completely get rid of, he particularly wants to abolish their 'clean power plan' which demands US states to reduce their carbon emissions. However, even without the CPP, about 60 gigawatts of coal-fired generating capacity will probably be retired by 2030. On the same basis, renewable capacity would still be expected to grow more than 4 percent a year until 2040, according to the U.S. Energy Information Administration, meaning they'd have a 23 percent share of generation.
States such as California are also free to continue offering incentives for renewable energy, as before. Even without tax breaks, renewables will probably win out on cost grounds ultimately. Equipment costs are falling and, once installed, producers don't have to pay to harness the wind or the sun.
There is no doubt the appointment of Trump to the White House spells disaster for the momentum of renewable energies, however, the US is just one country and Trump is just one man (all be it a very powerful one), a majority of the world (including a majority of US citizens) see climate change for what it is, a very real threat. The revolution of renewable energies is not about to come to a halt because a businessman dismisses the facts presented by Science.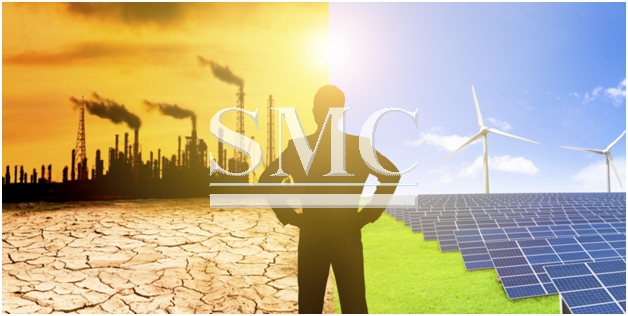 Shanghai Metal Corporation is a trusted aluminum alloy, aluminum foil price, stainless steel price and stainless steel manufacturer, kinds of stainless steel in china.
Guest contributors are welcome at the Alloy Wiki.It is a weekly wiki and guide on alloy information and processing technology, while also about the vast array of opportunities that are present in manufacturing. Our team of writers consists of a Machining Material Supplier / Machinist / Tool and Die Maker, a Biomedical Engineer / Product Development Engineer, a Job Development Coordinator / Adjunct Professor, and a President and CEO of a manufacturing facility.