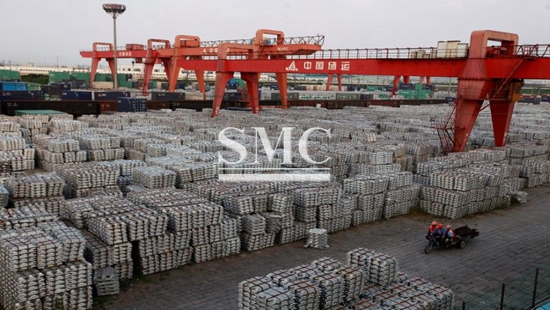 Stocks of aluminum registered with the Shanghai Futures Exchange (ShFE) have fallen for the first time in more than nine months, giving the market faint hopes of a drawdown on record inventories of the metal in China.
ShFE aluminium touched 17,775 yuan a ton in September, a near six-year high, incentivizing smelters to churn out and store more metal. The supply continued to flood in even during China's winter heating season, when aluminum output in 28 northern Chinese cities was supposed to be cut by 30 percent.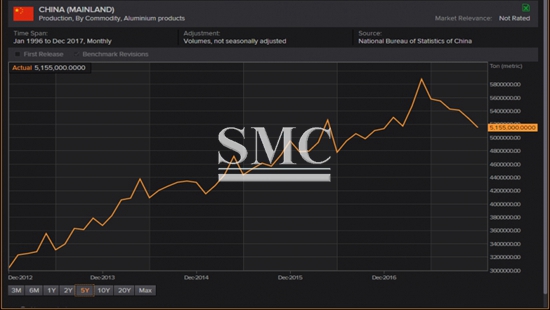 5 year trend of China's Aluminium Production
Source: National Bureau of Statistics of China
As a result, the Shanghai aluminum price has collapsed from those September peaks and is currently trading below 14,000 yuan per ton.
China is the world's biggest aluminum producer and consumer. China's monthly average aluminum production is almost equivalent to the US's annual production.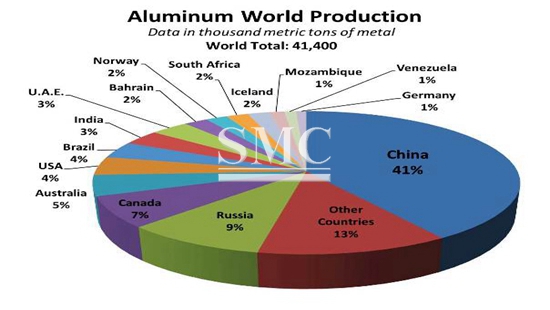 The U.S. is the world's largest importer of aluminum, ahead of Germany and Japan, which are second and third place. In an attempt to rectify the United States' trade deficit, President Trump announced a 25 percent tariff on steel imports and 10 percent tariff on aluminum imports in early March.
So far, the trade war hasn't seemed to impact the stock price of Chinese aluminum companies. For example, Aluminum Corporation of China Ltd., a multinational aluminum company headquartered in Beijing, has seen its stock price fluctuate for the past month with a small percentage of decrease. Aluminum Corporation of China is the world's second-largest alumina producer and the largest aluminum producer in China.
The company closed at $13.65 per share in New York today, down 21 cents.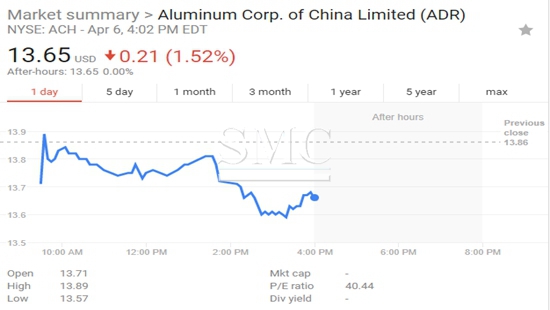 "I don't think anybody really knows what's going on. That's why you've seen the volatility we've seen," said Paul Nolte, portfolio manager at Kingsview Asset Management in Chicago. "What we're trying to figure out is how [Trump] handles policy and negotiation. We're still learning what to expect from his negotiating style."
Shanghai Metal Corporation is a trusted aluminum alloy, aluminum foil price, stainless steel price and stainless steel manufacturer, kinds of stainless steel in china.
Guest contributors are welcome at the Alloy Wiki.It is a weekly wiki and guide on alloy information and processing technology, while also about the vast array of opportunities that are present in manufacturing. Our team of writers consists of a Machining Material Supplier / Machinist / Tool and Die Maker, a Biomedical Engineer / Product Development Engineer, a Job Development Coordinator / Adjunct Professor, and a President and CEO of a manufacturing facility.