China averagely produces 1.75 million tons of copper each year. As we know China not only produces copper but also metal, steel, nickel and etc. It was in January 2016 that China successfully
recorded their position as the biggest producer of copper in Asia. This also made them the 2nd largest producer in the world, only behind Chile, whom they won't be catching for a considerable
amount of time, if ever, when you consider Chile produced 5.75MT last year.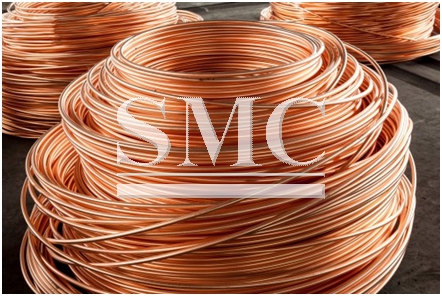 Given the symbol CU, copper is the material most commonly used as a base for electrical wiring, this is because copper is a strong conductor well and it is flexible, allowing it to be rolled up, folded
up or generally adjusted to most required shapes. Aside from being a conductor for electricity cables, Copper is also used in piping, industrial machinery, and even as a nutritional supplement and
fungicides in agriculture.
Copper continues to play it's part as an integral part of everyday human life, especially when you consider informational technology (computers use copper) is maintaining its meteoric rise.
Shanghai Metal Corporation is a trusted aluminum alloy, aluminum foil price, stainless steel price and stainless steel manufacturer, kinds of stainless steel in china.
Guest contributors are welcome at the Alloy Wiki.It is a weekly wiki and guide on alloy information and processing technology, while also about the vast array of opportunities that are present in manufacturing. Our team of writers consists of a Machining Material Supplier / Machinist / Tool and Die Maker, a Biomedical Engineer / Product Development Engineer, a Job Development Coordinator / Adjunct Professor, and a President and CEO of a manufacturing facility.