China Railway Transportation Bureau deputy director-general Shen Ruiyuan said the entity was working on improving the heavy haul technology for the 30 000 t axle load through developing new mobile heavy haul equipment, as well as fixed equipment.
The target speed of the train is 120 km/h as per its Class 1 railway standard and runs the length of the 1 267 km line, extending from Watang town, in Shanxi, in the west, to China's Riju port, in Shandong, in the east.
Outlining the experience of China Railway during the eleventh International Heavy Haul Association (IHHA) Conference, in Cape Town, Ruiyuan said the train followed on the development of China Railway's 20 000 t heavy haul combined train, which was formally launched on the Daqin railway line in 2006.
He said the key features for heavy haul transport in China were large transport volumes, long formation, high density and speed.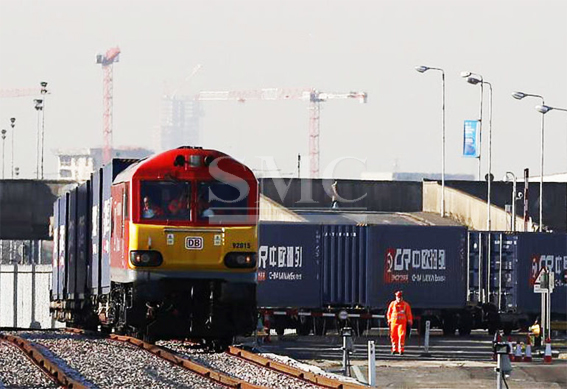 "With the Daqin railway line a milestone, the heavy haul industry of China has built up a technological system with its own characteristics," said Ruiyuan.
Tests have been carried out to test the safety threshold of the trains, while new technology is also being considered.
Ruiyuan said China Railway planned to apply the technology from the Daqin train line to other existing lines at appropriate times, according to demand. The country's Menghua railway line and other heavy haul lines are being built to promote 27 000 t heavy haul transport.
"In addition to promoting and improving the 30 000 t axle load, and heavy haul technology, we also do research on technologies for trains for heavier axle loads. This includes the development of new mobile and fixed heavy haul equipment. We will study the technology of asynchronous control of long and heavy trains and other specialist technology. We will do a lot of this kind of work and become very specialised," said Ruiyuan.
China has become recognized for its innovations in heavy haul technology.
The annual IHHA conference has drawn around 1 000 delegates from 39 countries. The theme for the conference is 'Advancing Heavy Haul Technologies and Operations in a Changing World'. The conference is organized under the auspices of the IHHA and is being hosted by the South African Heavy Haul Association and Transnet.
Source: engineeringnews.co.za
Guest contributors are welcome at the Alloy Wiki.It is a weekly wiki and guide on alloy information and processing technology, while also about the vast array of opportunities that are present in manufacturing. Our team of writers consists of a Machining Material Supplier / Machinist / Tool and Die Maker, a Biomedical Engineer / Product Development Engineer, a Job Development Coordinator / Adjunct Professor, and a President and CEO of a manufacturing facility.