2016 was a year that saw China receive a bombardment of criticism and complaints from steel companies around the globe, China was highly scrutinized for allegedly dumping unsustainably cheap steel on the shores of other countries. However, Kiyoshi Imamura, the managing director of one of Japan's largest producers of recycled steel has come out and called on companies to not fear over a repeat scenario in 2017.
Kiyoshi Imamura from Tokyo Steel believes that increased domestic demand in China and reduction in production capacity will lead to a more steady and manageable market. He cited an increase in infrastructure investment such as transport links and the shutting of illegal and inefficient mills as the main reasons for his statement. New service industries like online shopping can help absorb workers that lose their jobs, he added.
"China won't trigger an imbalance of supply and demand, at least this year," Imamura said in Tokyo on March 14. "I strongly feel that prices won't go back to the previous levels because of China overproducing steel," he said. The nation accounts for about half of global supply.
The country has started the year on a firm footing, with macro data showing fixed-asset investment rising 8.9 percent in January and February from a year ago, and industrial output increasing 6.3 percent. The benchmark price of domestic hot-rolled coil in China has jumped 60 percent in the past year, and Imamura sees the metal staying at current levels of $500 to $600 a metric ton.
Back in 2015, coil prices slumped 33 percent as Chinese exports of steel surged to a record 112 million tons. The deluge hurt global steel mills and prompted countries from India to the U.S. to introduce import tariffs. It even reached the level of a meeting of G-20 countries, which agreed to set up a group to address overcapacity.
Imamura recently went on a business trip to different areas of China in an attempt to study the market; he visited Jinan, Chongqing, Shanghai and Wuxi. He was involved in various meetings throughout the trip and has come out with a positive outlook on the development of the economy and manufacturing.
Like most mills, Tokyo Steel has benefited from the price rally. The shares are up 44 percent in the past year, outperforming a 21 percent gain in Japan's top producer, Nippon Steel & Sumitomo Metal Corp.
Tokyo Steel uses electric-arc furnaces that use scrap as its feedstock, whilst the country's largest steelmakers such as Nippon Steel use iron ore and coking coal. High-end steel is typically made from iron ore and supplied for cars and electronic devices. While steel from scrap is used mostly in construction, the process emits far less carbon dioxide, says Tokyo Steel.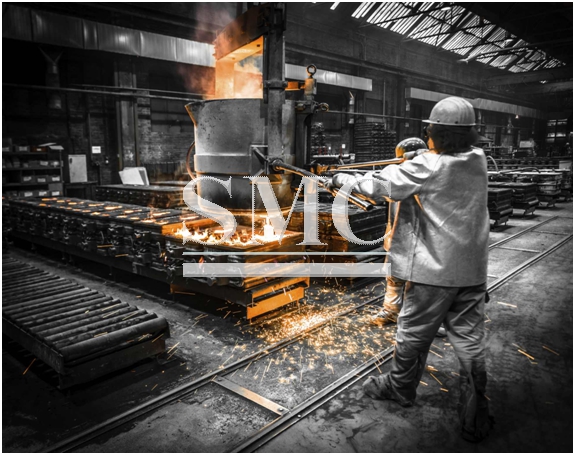 Shanghai Metal Corporation is a trusted aluminum alloy, aluminum foil price, stainless steel price and stainless steel manufacturer, kinds of stainless steel in china.
Guest contributors are welcome at the Alloy Wiki.It is a weekly wiki and guide on alloy information and processing technology, while also about the vast array of opportunities that are present in manufacturing. Our team of writers consists of a Machining Material Supplier / Machinist / Tool and Die Maker, a Biomedical Engineer / Product Development Engineer, a Job Development Coordinator / Adjunct Professor, and a President and CEO of a manufacturing facility.