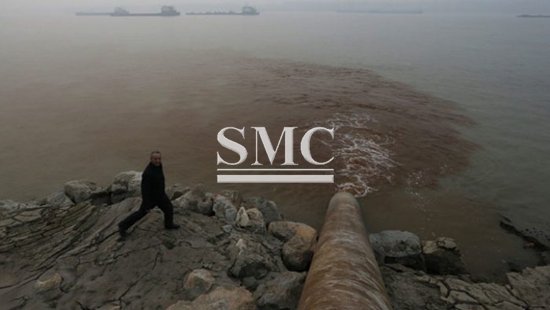 According to World Bank Statistics, China's urban population will continue to increase, from 49% in 2005, to 57% in 2017. If the same rate is maintained, then by 2025, 70% of Chinese people may be living in cities, with 221 having more than 1 million inhabitants.
China Water Risk estimates that if business goes on as usual, by 2030 China will not have enough water to satisfy demand, with a shortage of 199 bn m3. Agricultural water demand is expected to increase 14%, while municipal and industrial water demand will more than double, with growth rates of 170% and 180% respectively.
Exacerbating the issue of water shortages is water pollution. In 2011, around 30% of the water from Tai Hu, Dian Hu, and Chao Hu, were not fit for human contact. Water quality in the 9 large freshwater lakes deteriorated by 22% while water quality in the 5 urban lakes and 9 large reservoirs improved.
The government has thus made securing water a national priority and introduced water usage caps in 2011. Outlined in China's 12th five year plan is a series of targets and construction projects. The plan includes building a number of key water stations, expanding waste water infrastructure, and restricting groundwater exploitation.
Among the targets is to expand and renovate upgrades China's underground pipelines. A study found that many Chinese water pipelines are experiencing problems such as leaking, corrosion, and dirt, leading to secondary pollution. The study found that thin walled stainless steel pipe was the best when considering safety and reliability.
Pipeline is one of SMC's most respected and renowned products. We produce stainless steel pipes, galvanized steel pipes, copper tubes, and more, with applications in a variety of sectors. For more information including price and specifications, please click here.
Shanghai Metal Corporation is a trusted aluminum alloy, aluminum foil price, stainless steel price and stainless steel manufacturer, kinds of stainless steel in china.

Guest contributors are welcome at the Alloy Wiki.It is a weekly wiki and guide on alloy information and processing technology, while also about the vast array of opportunities that are present in manufacturing. Our team of writers consists of a Machining Material Supplier / Machinist / Tool and Die Maker, a Biomedical Engineer / Product Development Engineer, a Job Development Coordinator / Adjunct Professor, and a President and CEO of a manufacturing facility.