If you are a Chinese based company who specialise in the export of goods, look away now. Oh wait, that's us…
The fall in Chinese exports in September, further highlighted the weakness in global demand and the effect it's having on the world's second largest and fastest growing economy. For the sixth consecutive month, China saw a decline in exports, following on from a 2.8% decline in August. September saw a 10% year-over-year drop, which was significantly worse than a number of high-standing economists had anticipated.
Growth has stabilized recently after Beijing's decision to pursue an accommodative monetary policy and ramp up infrastructure spending, but this masks deeper problems including weak private investment, mounting corporate debt and widespread industrial overcapacity, economists said.
"This data is disappointing and underlines that the fundamentals of the economy are still quite weak," said Amy Yuan Zhuang, an analyst with Nordea Bank. Ms Zhuang
Perhaps one of the most concerning statistics is that with regards to overseas shipments, China have seen a decline in 14 of the previous 15 months, overseas shipping was once and still is a major generator of growth for the Chinese economy. Many experts expect the export results of recent months to force Beijing into further depreciating the yuan in a bid to make exports more affordable.
"This depreciation will be gradual," said Ms. Zhuang. "They don't want a sharp decline" that might spook investors, increase capital outflow and spur financial instability, she said. The Yuan has depreciated approximately 3% against the dollar and 6% against a broader basket of currencies so far in 2016.
The poor levels of exports are forcing a number of Chinese based organizations to cut prices and take out loans from banks, in a bid to ease the burden on cash flows.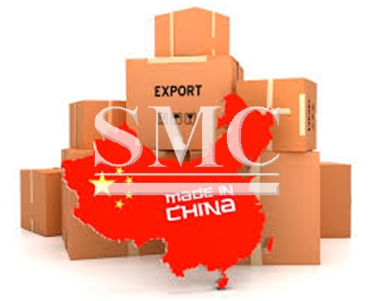 Shanghai Metal Corporation is a trusted aluminum alloy, aluminum foil price, stainless steel price and stainless steel manufacturer, kinds of stainless steel in china.
Guest contributors are welcome at the Alloy Wiki.It is a weekly wiki and guide on alloy information and processing technology, while also about the vast array of opportunities that are present in manufacturing. Our team of writers consists of a Machining Material Supplier / Machinist / Tool and Die Maker, a Biomedical Engineer / Product Development Engineer, a Job Development Coordinator / Adjunct Professor, and a President and CEO of a manufacturing facility.