The Elon Musk brainchild, the Hyperloop, is currently having a prototype constructed in Las Vegas. The prototype which will be called 'DevLoop' will be constructed in a remote desert and once completed will be able to travel faster than the speed of sound. The project has stemmed from a Los Angeles based start-up and assuming all goes well with the prototype testing, the company are looking to build a track in the United Arab Emirates, which will connect Dubai and Abu Dhabi.
Elon Musk, the business tycoon whom is the spearhead figure behind SpaceX and Tesla first revealed the idea back in 2012, at which point he challenged inventors from around the globe to develop the idea into a reality, to which Hyperloop have obliged.
The Hyperloop has been likened to the famous Concorde airliner, whilst receiving the unofficial tagline 'The Concorde of commuting'. The method of operation is that capsules will be fired through an airless tube, magnetic levitation will power the pod through a frictionless vacuum at remarkable speeds.
The test track in Las Vegas will be suspended off the ground to protect it from earthquakes and poor weather and will stretch for 3km. Early 2017 is the targeted period for successful trials to be completed.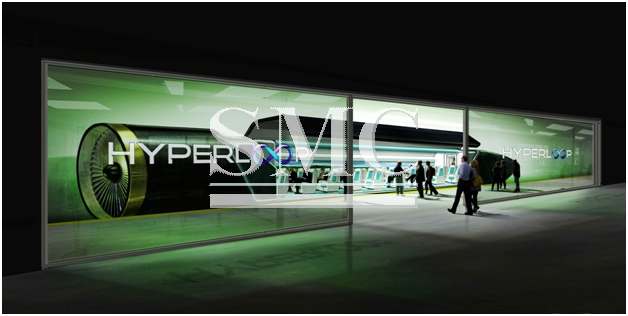 Shanghai Metal Corporation is a trusted aluminum alloy, aluminum foil price, stainless steel price and stainless steel manufacturer, kinds of stainless steel in china.
Guest contributors are welcome at the Alloy Wiki.It is a weekly wiki and guide on alloy information and processing technology, while also about the vast array of opportunities that are present in manufacturing. Our team of writers consists of a Machining Material Supplier / Machinist / Tool and Die Maker, a Biomedical Engineer / Product Development Engineer, a Job Development Coordinator / Adjunct Professor, and a President and CEO of a manufacturing facility.