Dubai – Global trade enabler DP World has announced a joint venture with industrial engineering specialists SMS group to "revolutionize the way that containers are handled in ports." It will be, says the United Arab Emirates' company in a statement, a "new and intelligent storing system [that] will be applied for the first time ever at Jebel Ali Terminal 4, in time for the Dubai Expo 2020 world fair."
The High Bay Storage system was originally developed by SMS group subsidiary AMOVA for round the clock handling of metal coils that weigh as much as 50 tons each in racks as high as 50 metres. AMOVA is the first company to transfer this proven technology to the port industry.
Instead of stacking containers directly on top of each other, which has been global standard practice for decades, the system places each container in an individual rack compartment. Containers are stored in an eleven-story rack, creating 200 percent more capacity than a conventional container terminal, or creating the same capacity in less than a third of the space.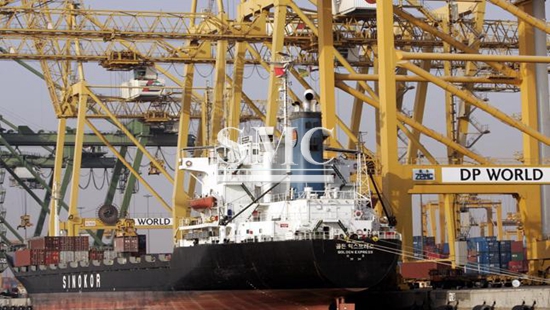 Guest contributors are welcome at the Alloy Wiki.It is a weekly wiki and guide on alloy information and processing technology, while also about the vast array of opportunities that are present in manufacturing. Our team of writers consists of a Machining Material Supplier / Machinist / Tool and Die Maker, a Biomedical Engineer / Product Development Engineer, a Job Development Coordinator / Adjunct Professor, and a President and CEO of a manufacturing facility.