As reported by the Building, Design and Construction Network, considering de increasing demand for energy-efficient building products, metal roofs are being praised for their long-term cost-cutting potential. It is widely known that solar-reflective coatings for roofs have been instrumental in reducing energy costs. The news, accordingly to a study funded by the U.S. Department of Energy and conducted by the Oak Ridge National Laboratory, is that there is also another reason why metal roofs promote energy efficiency.
The study included field testing of an asphalt shingle roof and a stone-coated metal shake roof that had comparable thermal-emittance and solar-reflectance qualities. The asphalt shingles, however, were nailed directly to the roof deck with no air space below. The metal shake roofing was attached with a batten/counter-batten system that allowed airflow underneath. Researchers found a 45% reduction in the flow of heat with the metal roof, mostly attributable to the ventilation above the sheathing. The study also finds an up to 25% reduction in annual cooling costs because much less heat is transferred from the roof to the interior when the roof has sufficient airflow underneath.
High-performance metal roof coatings combined with a batten or counter-batten system can help reduce both operating and maintenance costs. As the demand for energy-efficient and durable building products grows, we are rising to the challenge.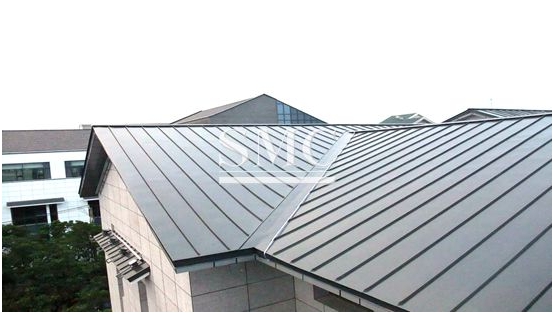 Shanghai Metal Corporation is a trusted aluminum alloy, aluminum foil price, stainless steel price and stainless steel manufacturer, kinds of stainless steel in china.
Guest contributors are welcome at the Alloy Wiki.It is a weekly wiki and guide on alloy information and processing technology, while also about the vast array of opportunities that are present in manufacturing. Our team of writers consists of a Machining Material Supplier / Machinist / Tool and Die Maker, a Biomedical Engineer / Product Development Engineer, a Job Development Coordinator / Adjunct Professor, and a President and CEO of a manufacturing facility.
Link to this article:Energy Saving Metal Roof
Reprint Statement: If there are no special instructions, all articles on this site are original. Please indicate the source for reprinting:Alloy Wiki,thanks!^^