British Prime Minister, Theresa May, has finally given the all clear for the construction of Hinkley Point C in Somerset, England. The project is expected to cost $18 billion and will be funded by EDF and Chinese Partner, China General Nuclear Corporation. The delay in announcing the project has come about since the change in Prime Minister with the fundamentals basically agreed when David Cameron was leading the country, however, since Theresa May took to 10 Downing Street, she has aired caution over the level of Chinese involvement.
Concern evidently focused on Chinese involvement in the deal, and specifically a guarantee that the Chinese government was given the right to build its own nuclear power station at Bradwell in Essex – using its own designs – in exchange for investing in Hinkley and Sizewell.
However, revised negotiations have agreed that EDF will not be able to sell their majority share in the plants without the approval of the government. A government statement said: "Following a comprehensive review of the Hinkley Point C project, and a revised agreement with EDF, the Government has decided to proceed with the first new nuclear power station for a generation. However, ministers will impose a new legal framework for future foreign investment in Britain's critical infrastructure, which will include nuclear energy and apply after Hinkley.
EDF have consistently been the flag bearers of the project and displayed commitment throughout, they have released a statement saying they intend to sign contracts with all related parties as soon as possible, so works can also begin promptly.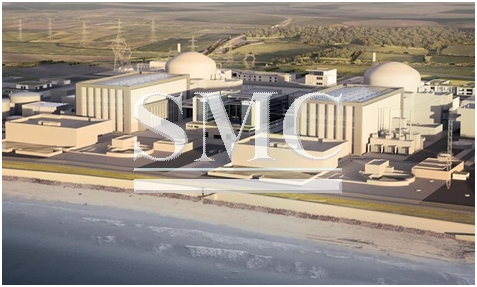 It added: "Existing legal powers, and the new legal framework, will mean that the government is able to intervene in the sale of EDF's stake once Hinkley is operational."
The CEO of EDF Energy has expressed his delight at the deal being completed and promised that it will only have positive repercussions for the British public, in terms of economically and assurance over the supply of low carbon electricity.
Shanghai Metal Corporation is a trusted aluminum alloy, aluminum foil price, stainless steel price and stainless steel manufacturer, kinds of stainless steel in china.
Guest contributors are welcome at the Alloy Wiki.It is a weekly wiki and guide on alloy information and processing technology, while also about the vast array of opportunities that are present in manufacturing. Our team of writers consists of a Machining Material Supplier / Machinist / Tool and Die Maker, a Biomedical Engineer / Product Development Engineer, a Job Development Coordinator / Adjunct Professor, and a President and CEO of a manufacturing facility.