Student accommodation in Glasgow and the UK is currently in a transformation stage with an increasing need to make accommodation cheaper for debt-ridden students. Glasgow has opted for the fashionable approach of constructing accommodation from pre-manufactured steel boxes that are constructed and furnished in China.
Called "True Glasgow West End", the 592-room complex taking shape on a former industrial site by the River Clyde borrows both its branding approach and luxury standards from the hotel business.
The UK has come under pressure to modernize its construction industry and adopt pre-manufacturing techniques. The developer of this new student accommodation has admitted the project is not cheaper than traditional approachs, however, it cuts the building time by approximately 20% and contributes better health and safety and a guaranteed finish quality.
Everything in the room is sourced and fitted by China International Marine Containers (CIMC) except the TV and the bed mattress, which are added later.
"The bed is in, the flooring is in, the curtains are in, the desk is in, the lights are in, even the desk chair and the waste-paper bin," said Marc Carter, managing director of developer True Student Ltd. "Everything is included. When the modules arrive we fit a mattress made in the UK and we fit a TV, because that's too fragile to ship."
With a stated gross development value of £65m ($81m), True Glasgow West End will try and lure students with hotel-standard rooms and funky communal spaces including a cinema, cafe and a mezzanine-level library from which students can zip down to the games room by way of a helter-skelter-style slide.
It also settled on a luxury offering. "If I've had any criticism it's that we're giving students too much of a good thing," Carter told GCR. "The quality of what they're staying in is rather nicer than what their parents had 30 years ago at university. Sometimes there's a bit of resentment about that, but it's unashamedly high-quality, premium accommodation for the discerning student."
"If you build something for Hilton, or Marriott or for ISG, it's incredibly prescriptive and amazingly demanding," Carter said.
"For them to put their label on the outside of your hotel, you have to fulfil those brand standards, and we've got a similar take on the student market. And being made in a factory, these things are checked much like a car would be coming off the production line. So the inconsistencies one would see in a traditional construction methodology don't exist."
True Glasgow West End will be seven storeys in height, although the system allows up to 15 storeys.
The company has immediate plans for two more student developments in the UK using modular.
"We just bought another site in Glasgow, where we hope to stack to 11 storeys," Carter said.
Meanwhile, work on another site in Birmingham, nine storeys in height, begins in April.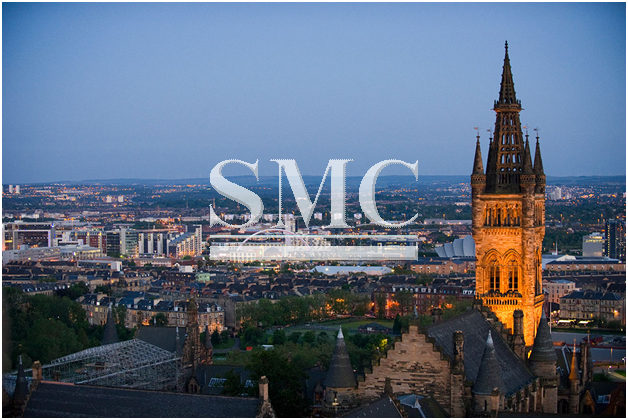 Guest contributors are welcome at the Alloy Wiki.It is a weekly wiki and guide on alloy information and processing technology, while also about the vast array of opportunities that are present in manufacturing. Our team of writers consists of a Machining Material Supplier / Machinist / Tool and Die Maker, a Biomedical Engineer / Product Development Engineer, a Job Development Coordinator / Adjunct Professor, and a President and CEO of a manufacturing facility.