Bjarke Ingels Group (BIG) the world renowned group of architects, designers, and builders have revealed the plans for their very project in Los Angeles. The said project is going to be a 242'000 square metre modular superstructure, which will be engulfed in greenery, whilst leading onto the LA River.
The structure is called 670 Mesquit. It will contain two connected concrete buildings that measure 30 storeys at their highest point and will house 75,000 square metres of office space, 250 apartments, two hotels, retail space and restaurants.
The development is formed of concrete cubes, each measuring four square metres that can contain offices, apartments or shops and when level create accessible landscaped terraces. The building will contain passages underneath which are left open for public use, these passages will consist of shops, as well as open spaces to allow viewing of the river.
Bjarke Ingels said: "The arts district is experiencing a rapid renaissance, drawing creatives from all fields from fine arts to engineering. We have asked ourselves if we can renew the arts district by embracing rather than replacing the qualities that have spawned this unique urban culture.
"We have imagined a hybrid of two unique local typologies: the downtown warehouse and the case-study house. Like a flexible framework the project operates on two scales: the big bare bones of the buildings and the human-scale completion for its individual inhabitants. "The freedom of the warehouse loft meets the individual customization of the stick-built case study house."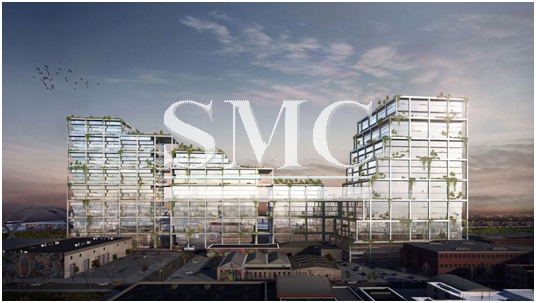 Shanghai Metal Corporation is a trusted aluminum alloy, aluminum foil price, stainless steel price and stainless steel manufacturer, kinds of stainless steel in china.
Guest contributors are welcome at the Alloy Wiki.It is a weekly wiki and guide on alloy information and processing technology, while also about the vast array of opportunities that are present in manufacturing. Our team of writers consists of a Machining Material Supplier / Machinist / Tool and Die Maker, a Biomedical Engineer / Product Development Engineer, a Job Development Coordinator / Adjunct Professor, and a President and CEO of a manufacturing facility.