Tata Steel plays an integral part in the British economy and when earlier this year Tata Steel suggested they were going to be shutting down all of their UK operations, alarm bells
went ringing throughout the UK, and Wales in particular, where Port Talbot, one of the biggest steel plants in Europe was set for closure.
To demonstrate the magnitude of Tata Steel's contribution to the UK, here are some facts:
• Turnover – above £2bn
• Sales – close to 4 million tonnes
• Effected jobs – 15'000
• 60% of production is provided to the UK market
• Steel making plants – Port Talbot, Rotherham
• Steel product plants – Shotton, Trostre, Newport, Rotherham, Caerphilly, Corby, Hartlepool, Walsall
Across 9 different locations in the UK, 11'000 jobs could be lost, having a dangerously negative effect on the local and national economy. However, after a number of incentives being
provided by the government and almost a plea for the shutdown not to occur, negotiations look to be heading in a positive direction.
Negotiations about a possible mergence between two of Europe's biggest steel makers 'Tata Steel' and 'ThyssenKrupp' has breathed life into the possible resurrection of the British
steel industry. In a bid to tackle the faltering steel industry and cheap imports of steel from China, two of Europe's biggest players are looking to form an alliance in a bid to fend off
international competitors. Initially Tata Steel were only going to incorporate their Dutch assets into the deal, however, in early JulyTata announced they would also be incorporating
a majority of Its UK assets, meaning around 9'000 jobs would be saved.
However, Tata Steel and ThyssenKrupp will only include the UK operations in the tie-up only if the pension scheme can be restructured and the package of support from the
government – which includes loans on commercial terms worth up to £1bn – can be secured.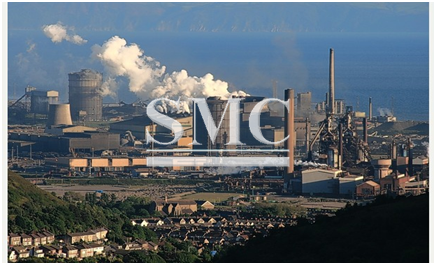 Shanghai Metal Corporation is a trusted aluminum alloy, aluminum foil price, stainless steel price and stainless steel manufacturer, kinds of stainless steel in china.
Guest contributors are welcome at the Alloy Wiki.It is a weekly wiki and guide on alloy information and processing technology, while also about the vast array of opportunities that are present in manufacturing. Our team of writers consists of a Machining Material Supplier / Machinist / Tool and Die Maker, a Biomedical Engineer / Product Development Engineer, a Job Development Coordinator / Adjunct Professor, and a President and CEO of a manufacturing facility.