The big apple is currently home to the biggest development of a private real-estate in the entire history of the United States; it's also the biggest project to be undertaken in New York since the construction of the iconic Rockefeller centre. Once the project is completed, the development will be home to and the workplace of 125'000 people, the expected completion date is 2025.
The project is going to encompass an area of over 17 million square feet of commercial and residential space. It will include state-of-the-art office towers and more than 100 shops and restaurants. Hudson Yards will also include around 4,000 residences, 14 acres of public open space, a 750-seat public school and an Equinox luxury hotel with more than 200 rooms. The development will also create more than 23,000 construction jobs.
Hudson Yards is one of the most complex construction projects in the history of New York City and is being constructed 28-acres over a working rail yard. 300 caissons, which are 4 feet in diameter and 20-80 feet in depth, support the platforms and buildings and are drilled deep into the bedrock between existing tracks. The finished towers extend from the caisson foundations, through the platforms, and rise skyward.
Perhaps the biggest representation of the enormity of this project is the quantity of materials being used; the Eastern portion of the platform alone will use 25'000 tonnes of steel, 14'000 cubic yards of concrete and is going to weigh 35'000 tonnes.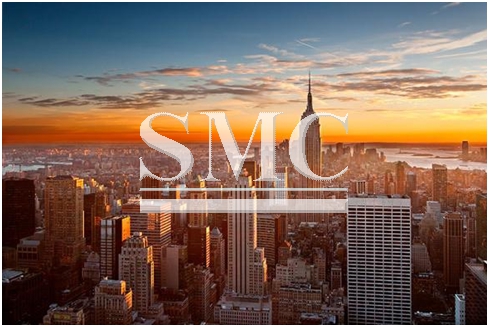 May 2016 was a landmark day for the project with its first tower being completed; said tower is 10 Hudson Yards. It is unsurprisingly fully leased to companies that include Coach Inc., L'Oréal USA, SAP, Intersection, Sidewalk Labs, VaynerMedia and Boston Consulting Group. The tower ascends 895 feet with 1.8 million square feet of commercial space.
30 Hudson is due to be completed in 2019, will have 2.6 million square feet of space and will be 1,296 feet high. It will be the second tallest office building in New York, and will be home to leading media, business and financial companies including HBO, CNN, Time Warner Inc. and Turner Broadcasting.
The third commercial tower is 55 Hudson Yards, which will be 780 feet tall and 1.3 million square feet. The office towers are part of the overall plan of 4,000 residences and retail space, including Manhattan's first ever Neiman Marcus store, and will open to the public by 2018.
Source: GlobalConstruction
Shanghai Metal Corporation is a trusted aluminum alloy, aluminum foil price, stainless steel price and stainless steel manufacturer, kinds of stainless steel in china.
Guest contributors are welcome at the Alloy Wiki.It is a weekly wiki and guide on alloy information and processing technology, while also about the vast array of opportunities that are present in manufacturing. Our team of writers consists of a Machining Material Supplier / Machinist / Tool and Die Maker, a Biomedical Engineer / Product Development Engineer, a Job Development Coordinator / Adjunct Professor, and a President and CEO of a manufacturing facility.