The Indian government is looking to attain $15 billion of investment over the next five years, in a scheme which will hopefully double the mining output and decrease the level of mineral imports. The government's goal is to fast-track exploration, including upfront payments for discovered deposits when the mines are auctioned, Mines Minister Piyush Goyal said in an interview. The administration will invite foreign companies to participate, he said, while acknowledging challenges such as land acquisition and environmental hurdles.
Goyal has said the aim is to scrap the process of doing small amounts of exploration in a staggered manner and to instead do it in one fast-tracked and collective effort, increasing the chance of healthier results. However, the world's fastest growing major economy has a difficult task on its hands in order to achieve Goyal's ambitious targets, as shown by major game players 'Rio Tinto Group' and 'Posco' both putting Indian plans on hold because of the renowned difficulties being faced in India to acquire land. The world's fastest-growing major economy will need increasing supplies of everything from iron ore to coal to achieve Prime Minister Narendra Modi's objective of faster development powered by more manufacturing.
Goyal has stated that in order for foreign investors of mining and exploration to be a success in India, they must be ready to work alongside local businesses and be willing to employ an Indian majority workforce; including that of management positions.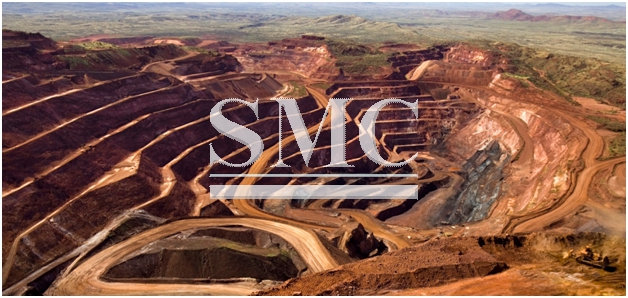 Guest contributors are welcome at the Alloy Wiki.It is a weekly wiki and guide on alloy information and processing technology, while also about the vast array of opportunities that are present in manufacturing. Our team of writers consists of a Machining Material Supplier / Machinist / Tool and Die Maker, a Biomedical Engineer / Product Development Engineer, a Job Development Coordinator / Adjunct Professor, and a President and CEO of a manufacturing facility. It is easy to see why the Indian government sees further exploration as the path to head down for economic growth, with analysts saying just 13 percent of a potential 575'000 sq/km of geological land has been explored in detail. A majority of which has been done by the state, with private companies hesitant to get involved because of strict laws.
However, rule changes and incentives are being discussed and put in place to change the trend and attract foreign investment, where India can then start using resource that is already in its own country as opposed to importing it.
Should it be of concern to other countries of the vast potential India still has in the mining industry or should it be something we embrace? If India can tap into the remaining 87% of geological land, then their economy will certainly reap the rewards.