Researchers at Lappeenranta University of Technology (LUT) have released a study claiming that countries that rely heavily on oil production have the potential to utilize an abundance of renewable energy resources into prosperous business opportunities. The report states that Iran has the potential to transition to an entirely renewable electricity system and be rewarded with financial gain by 2030.
According to the study, a fully renewable electricity system (100% RE) is roughly 50-60 percent cheaper than other emission-free energy options for the MENA region. For example, new nuclear power costs around 110 euros per megawatt hour. Fossil-CCS option costs around 120 euros per megawatt hour. But the cost of the fully renewable energy electricity is around 60-40 euros per megawatt hour, based on financial and technical assumptions of the year 2030.
The cost of wind and solar electricity would reduce further to 37-55 euros per megawatt hour if different energy resources were connected with a super grid that allows the transmission of high volumes of electricity across longer distances. For Iran, the price could go as low as 40-45 euros per megawatt hour. Such low cost show that the transition of the current fossil-based electricity system towards a fully renewable electricity system can cover all electricity needs in the decades to come.
"The low cost renewable electricity system is a driver for growing standards of living, continued economic growth, in particular also for energy intensive products, and finally more peace," emphasizes Professor Christian Breyer.
The transformation process to an entirely renewable electricity system will require Iran to install 49 gigawatts of solar photovoltaic's, 77 gigawatt's of wind power and 21 gigawatt's of hydropower. A large proportion of hydropower is already installed and operational; however, the other two sources are in need of significant investment.
Both solar systems and wind powered systems can be installed in a vast majority of the country, with solar capable of being installed effectively anywhere; both of the named sources of energy would contribute significantly to an energy infrastructure system highly reliant on fossil fuels and natural gases.
Iran and many of its surrounding countries are oil rich nations; however, as the world becomes more concerned with climate change and renewable energy continuing to thrive, these countries must start looking to other methods of economic contribution.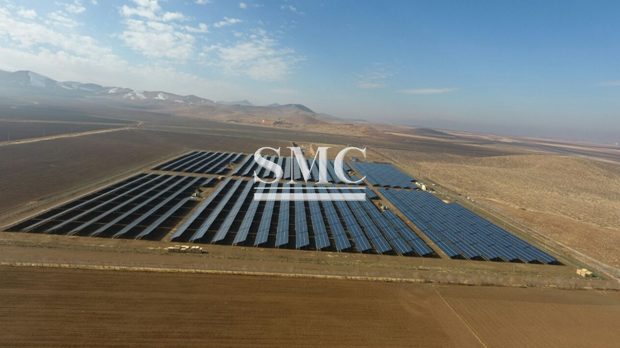 Shanghai Metal Corporation is a trusted aluminum alloy, aluminum foil price, stainless steel price and stainless steel manufacturer, kinds of stainless steel in china.
Guest contributors are welcome at the Alloy Wiki.It is a weekly wiki and guide on alloy information and processing technology, while also about the vast array of opportunities that are present in manufacturing. Our team of writers consists of a Machining Material Supplier / Machinist / Tool and Die Maker, a Biomedical Engineer / Product Development Engineer, a Job Development Coordinator / Adjunct Professor, and a President and CEO of a manufacturing facility.