2016 appeared to be a year where China would repeatedly release news documents about how they were closing down factories and reducing the their levels of steel production, however, a report released by environment group Greenpeace, said that steel capacity in operation actually rose in the last calendar year.
China is by far and away the world's biggest producer and consumer of steel, said in the early months of 2016 that it would be shutting as much as 150 million tones of annual crude capacity steel over the next five years. The decision came about through a variety of reasons; a supply gut that had encouraged a surge of cheap exports and consequently a backlash from others nations and the countries ongoing battle with hazardous pollution levels were the primary reasons for the announcement.
"We believe that it's above all in China's self-interest to tackle the overcapacity problem, because of the tremendous health and environmental costs as well as associated financial risks," said Greenpeace campaigner Lauri Myllyvirta.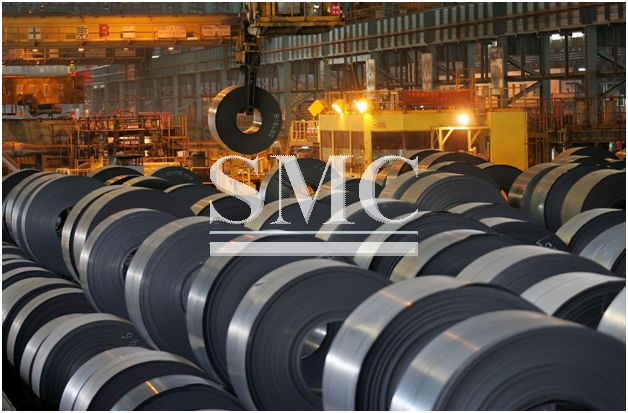 Research conducted by Greenpeace and Custeel, a consultancy affiliated with the China Iron and Steel Association (CISA), estimated that China's operating capacity saw a net increase of 36.5MT in 2016, which accumulates to more than the entire annual production of Brazil.
The problem identified was not with how active China was in shutting down mills but rather, the direction in which their efforts were placed. The research found that 85MT of annual capacity was shut down in 2016, which is a higher figure than the national target set; however, of the mills shut down a majority were already laid idle and not contributing to the national output, only 23MT of the capacity cut was actually in operation.
Another of the damning findings of the report was the revelation of 12MT of new capacity went into operation in 2016, even after it was revealed in the plan that all new projects would be banned. Greenpeace also cited that 49MT of steel production was restarted, after prices recovered.
Greenpeace said 80 percent of the net increase in capacity took place in the heavily-polluted regions surrounding Beijing, including Hebei province.
China's total steel capacity stood at 1.1 billion tonnes at the end of 2015, according to official figures, a surplus of around 300 million tonnes.
Shanghai Metal Corporation is a trusted aluminum alloy, aluminum foil price, stainless steel price and stainless steel manufacturer, kinds of stainless steel in china.
Guest contributors are welcome at the Alloy Wiki.It is a weekly wiki and guide on alloy information and processing technology, while also about the vast array of opportunities that are present in manufacturing. Our team of writers consists of a Machining Material Supplier / Machinist / Tool and Die Maker, a Biomedical Engineer / Product Development Engineer, a Job Development Coordinator / Adjunct Professor, and a President and CEO of a manufacturing facility.