As the car industry becomes enthralled with the idea of autonomous cars, a major agricultural company is similarly looking to take advantage of the craze, by bringing the concept to tractors. Case IH, the machinery based element of CNH Industrial NV, this week unveiled their rather impressive looking driverless tractor at the yearly Farm Progress Show in Boone, Iowa.
The beast of a machine comes fitted with cameras, radar and GPS, giving the farmer the opportunity to monitor the progress of his/her harvesting via an app on a smart phone/tablet, all of which was revealed by the Andreas Klauser president of the companies brand, at Wednesday's event.
Based on reports, it would appear that Case IH is the first in a line of companies looking to make the move into autonomy, with Deere and Agco Corp looking to also take advantage of the emergence of advanced technologies, allowed for autonomous vehicles.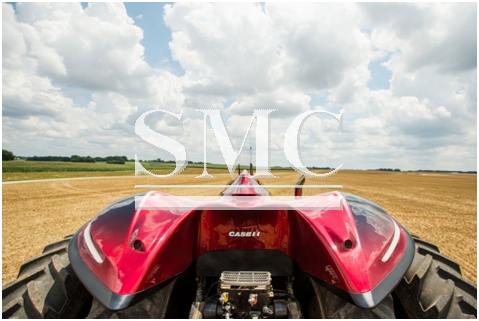 There is no doubt that the advanced technologies will enable efficiencies to be made, due to the industry no longer having to rely on the instincts and concentration of farmers, who no doubt do a high-quality job but are of course, as with any human-being, prone to mistakes. However, Ann Duignan, an analyst at JPMorgan Chase & Co. in New York has expressed concern as to how well-received this advanced technology will be, considering farming has traditionally been an 'old-school' industry.
It is not expected for this machine to be released for several years, due to the legal proceedings that will have to be processed before consideration of releasing it to the industry.
Shanghai Metal Corporation is a trusted aluminum alloy, aluminum foil price, stainless steel price and stainless steel manufacturer, kinds of stainless steel in china. It also includes stainless steel tube、stainless steel mesh、stainless steel sheet.
Guest contributors are welcome at the Alloy Wiki.It is a weekly wiki and guide on alloy information and processing technology, while also about the vast array of opportunities that are present in manufacturing. Our team of writers consists of a Machining Material Supplier / Machinist / Tool and Die Maker, a Biomedical Engineer / Product Development Engineer, a Job Development Coordinator / Adjunct Professor, and a President and CEO of a manufacturing facility.