Karma Automotive, the Chinese-owned car manufacturer is looking to challenge Tesla in the electric automotive industry. The car maker who is in the process of their resurrection since their financial difficulties of 2012, has revealed the brand new 'Revero' which is going to set customers back more than $115'000, it's predicted the car will be released to market in early 2017.
Jim Taylor, the Chief Revenue Officer said that the car will be able to run for approximately 50 miles in pure electric mode before the gasoline engine will be required. Perhaps the biggest unique selling point (USP) of this car though, is that on the roof there will be a solar panel that can charge the battery.
Karma is among the first to use solar panels to charge a production car's high-voltage battery that powers the motor. Toyota Motor Corp has used solar power in their Prius to be able to run the ventilation system and the 'Prius Prime' plug-in is going to go on sale this year and is due to have the option of a solar panel to charge the battery for buyers in Europe.
Elon Musk, the CEO of Tesla has repeatedly stated that he views solar power as an integral part of the company's future. Elon, who has a 22 percent stake in SolarCity Corp a leading supplier of solar energy, has proposed on multiple occasions the merging of the two companies. By merging Tesla and SolarCity it will give customers the opportunity to charge their cars with solar power when at home.
Karma are trying their upmost to make a serious statement on the electric automotive industry in order to rival Tesla. Wanxiang, the owner of Karma has filed documents in a bid to open up a $375 million factory in Hangzhou, China.
The predecessor company sold 2,000 cars, Taylor said. Those owners will get the first chance to reserve and buy the new model this week, he said. Costa Mesa, California-based Karma will make about 900 Reveros in the first year and boost production later, Taylor said.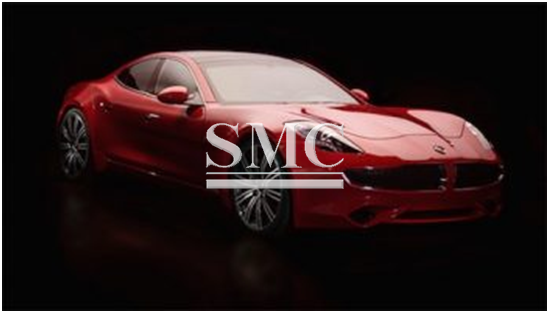 Shanghai Metal Corporation is a trusted aluminum alloy, aluminum foil price, stainless steel price and stainless steel manufacturer, kinds of stainless steel in china.
Guest contributors are welcome at the Alloy Wiki.It is a weekly wiki and guide on alloy information and processing technology, while also about the vast array of opportunities that are present in manufacturing. Our team of writers consists of a Machining Material Supplier / Machinist / Tool and Die Maker, a Biomedical Engineer / Product Development Engineer, a Job Development Coordinator / Adjunct Professor, and a President and CEO of a manufacturing facility.