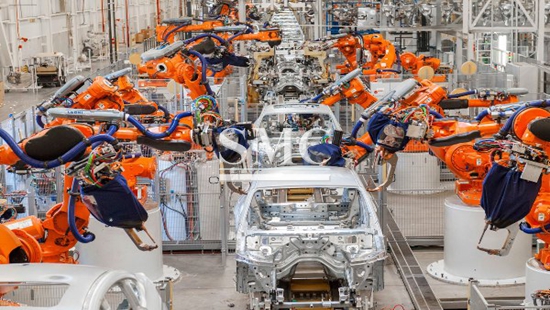 An EU-funded cross-border automotive project, entitled Light Vehicle 2025, has been officially started by its six partners Flanders Make, Automotive NL, AMAC GmbH, Technifutur, University of Liège and Campus Automobile Spa – Francorchamps.
The project will run from from 2018 until 2021 and covers the Euregio Meuse-Rhine region.
'The presence of a large number of representatives along the whole chain in the Euregio makes this geographical area one of the most attractive for any kind of automotive business,' the project partners said.
One key objective of the project is reportedly to connect the competences of the industrial companies, institutions and universities in the region and design and manufacture of several selected lightweight component prototypes. The aim is to build a virtual technology center for automotive engineering and manufacturing for the future. Light Vehicle 2025 will also focus on innovation and new technologies, provide gap analysis on technologies, cost and training, raise awareness of coming market requirements, stimulate knowledge transfer and provide an up-to-date worker and engineer training framework, the project partners added.
'With lightweight materials, design and manufacturing, we create the future in automotive: safer, lighter, more fun to drive, environmentally friendly through material savings and reduced fuel consumption and CO2 emissions,' said Dr Michael Effing, founder and CEO of AMAC GmbH.
Environmental concerns have been increasingly important in the EU market place and globally. This light weight manufacturing program may be one of the early steps towards cleaner roads air and ocean. Not to mention that an economically viable lighter weight car is immensely scale-able something that can be adopted all over the world to vastly cut down on carbon emissions. In addition to the environmental impact of lighter vehicles a lighter car is expected to reduce the amount of fatalities in crashes throughout Europe.
Here at Shanghai Metal Corporation, we pride ourselves in providing the world with quality aluminum and other lightweight materials products at competitive prices. For more information about our automotive products, global shipping, and exceptional customer service, please visit our website here, or reach out to us on Twitter @Shanghai_Metal, Facebook, or LinkedIn!
Shanghai Metal Corporation is a trusted aluminum alloy, aluminum foil price, stainless steel price and stainless steel manufacturer, kinds of stainless steel in china.
Guest contributors are welcome at the Alloy Wiki.It is a weekly wiki and guide on alloy information and processing technology, while also about the vast array of opportunities that are present in manufacturing. Our team of writers consists of a Machining Material Supplier / Machinist / Tool and Die Maker, a Biomedical Engineer / Product Development Engineer, a Job Development Coordinator / Adjunct Professor, and a President and CEO of a manufacturing facility.