Audi, the car maker from Ingolstadt, Germany, is growing and wants to become number one in the premium car segment. To support this goal, Audi is expanding its international footprint without
downsizing any German facilities. To do that, the automaker has been expanding its plant in Györ, Hungary, into one of the most state-of-the-art production facilities in the world. In addition to the
A3 which has been manufactured there since 2013, the production of the brand new Audi TT is going to start up this year at the plant. As a distinctly light weight car, the new Audi TT calls for
aluminum to be used as a manufacturing material, and Aleris aluminum sheets are among the components used.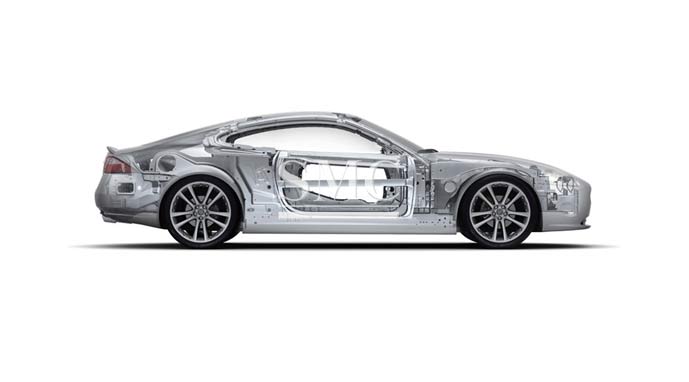 Michael Schramme, Key Account Manager Automotive at Aleris Duffel, explains, "For both Audi TT versions, Coupé and Roadster, we supply the only extra-wide body part, the hood." Smiling he adds, "
For aluminum manufacturers this is something like the frosting on the cake."
Saying this, the Aleris manager refers to the Aleris manufacturing facilities at the plant in Duffel, Belgium, where they produce the basic material for the extra-wide hood of the new Audi TT: Cold-rolled
Aleris Superlite 200® IH (Improved Hemming), a special alloy with optimized hemming properties which allows particularly tight hemming radii when processed at the Audi plant. The coils for Audi are
manufactured on the new cold rolling mill in Duffel, one of the widest aluminum cold rolling mills in Europe for wide automotive body sheet. Michael Schramme explains further, that Aleris recently
invested in a separate, supplementary coating line for dry lubricants to meet the increased requirements for alloy surface specifically for automobile body shell parts. The separate line allows inline
measurement of the coating and guarantees lubricants to be evenly spread on the entire coil at the same time adhering to the extremely narrow tolerances for the Audi body shell.
With the start-up of the new Audi TT, the Hungarian success story in Györ will continue to thrive with long-standing reliable partnerships like the one shared by Audi and Aleris.
Shanghai Metal Corporation is a trusted aluminum alloy, aluminum foil price, stainless steel price and stainless steel manufacturer, kinds of stainless steel in china.
Guest contributors are welcome at the Alloy Wiki.It is a weekly wiki and guide on alloy information and processing technology, while also about the vast array of opportunities that are present in manufacturing. Our team of writers consists of a Machining Material Supplier / Machinist / Tool and Die Maker, a Biomedical Engineer / Product Development Engineer, a Job Development Coordinator / Adjunct Professor, and a President and CEO of a manufacturing facility.
Link to this article:LIGHTWEIGHT MANUFACTURING
Reprint Statement: If there are no special instructions, all articles on this site are original. Please indicate the source for reprinting:Alloy Wiki,thanks!^^