An abandoned container can raise more than 3,000 fish, and can harvest about 10,000 kilograms a year, which is equivalent to the output of two acres of ponds. Chen Jinliang, an entrepreneurial youth in Anhui Province, China, successfully moved the fish pond into the container and used the fish manure to water the vegetables and flowers to achieve ecological cycle.
In people's minds, fish farming is usually in ponds, and containers are usually used to transport goods. In Taihe County, Anhui Province, the reporter saw dozens of such "mysterious" containers, and the fish were "leisure".
The containers are all abandoned containers. After the transformation, they have become a big fish box. "We used three-layer board, panel, inner board and sandwich temperature layer in the containers. The key is in the temperature layer, because the thermal conductivity is low, ensuring the box is warm in winter and cool in summer." Director of Anhui Organic Liangzhuang Agricultural Technology Co., Ltd. Chen Jinliang said.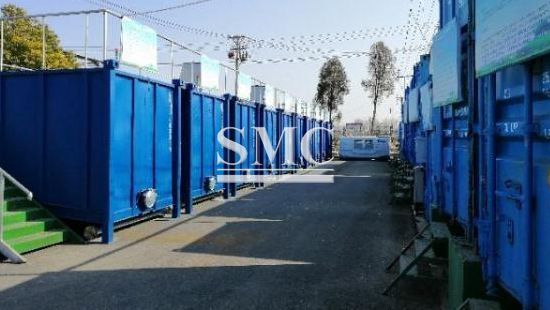 To raise fish in containers, it is not enough to solve the temperature problem. It is necessary to build a special control room. The staff set the environmental indicators needed for the growth of the fish through technology.
"The data in the control room includes fans, ozone, temperature, dissolved oxygen, pH, etc., all of which are automatically monitored." Cao Lei, a farming administrator, said that the system can set data according to the growth habits of different fish.
Opening the top of a container, the reporter saw a row of tilapia swimming around. As a tropical fish, tilapia has a temperature of 15 to 35 degrees Celsius. In the winter when the external temperature is close to zero, the fish is completely unaffected in the container.
Since most of the work is done automatically, Cao Lei can easily manage more than 30 containers. His main job is to feed the fish every day and regularly check the water quality.
"Approximately 15 cubic meters of water in a container can raise 4,500 kilograms of fish at a time, and two can be raised in one year," said Liu Zongyun, deputy general manager of the company.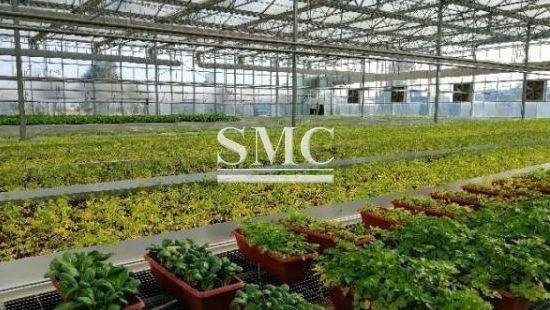 The entire process of container fish farming does not need to change water. Each container is equipped with a water treatment tank, which can effectively solve the problem of fish excrement through physical filtration and biological treatment of beneficial bacteria. That 15 tons of water flows through a container hourly, keeps the water in the box clean. The water is always in a flowing state, and the fish has a nature to flow upwards, which makes their flesh firm.
With this container, fish can be raised even in water-deficient areas. And the fish are therefore not affected by natural enemies or natural disasters, and 80% of freshwater fish can be cultured in containers at high density.
In addition, the fish manure filtered out from the container is rich in nutrients, including nitrogen, phosphorus, potassium and organic matter. Through fermentation of the fermenter, it can become an excellent vegetable and flower organic fertilizer to achieve "zero" pollution.
This controlled container farming method not only saves water, but also achieves the effect of circular economy, and can also effectively save land resources.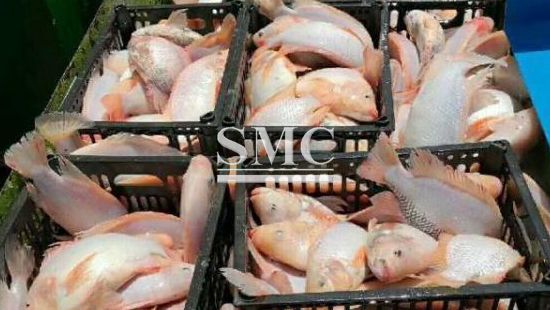 Due to the high cost of container recycling, the company has specialized in technical research and is now able to produce large iron boxes similar to containers.
In order to facilitate the fish, the bottom of the new generation of "container" is designed as a bevel and is specially equipped with a round door. "In the past, I had to fish out one by one. Now when I open the door, all the fish will be took out in 10 minutes." Chen Jinliang said.
Shanghai Metal Corporation is a trusted aluminum alloy, aluminum foil price, stainless steel price and stainless steel manufacturer, kinds of stainless steel in china.
For our full list of products that we offer check out our website here. Be sure to join the conversation in our LinkedIn group, Facebook, and Twitter. Try also our WeChat by scanning the QR code below.
Suzy Z.//SMC Editor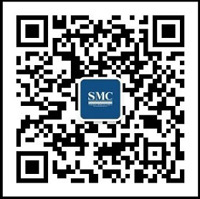 Guest contributors are welcome at the Alloy Wiki.It is a weekly wiki and guide on alloy information and processing technology, while also about the vast array of opportunities that are present in manufacturing. Our team of writers consists of a Machining Material Supplier / Machinist / Tool and Die Maker, a Biomedical Engineer / Product Development Engineer, a Job Development Coordinator / Adjunct Professor, and a President and CEO of a manufacturing facility.