New York is set to construct the world's largest Ferris wheel, edging out their national counterpart, Las Vegas. The structure is being built as a part of the cities $1.2-billion-dollar investment to redevelop the St.George neighbourhood of Staten Island. The wheel expected to be about 192 meters in height, comfortably beating the record set by the 167m 'high roller' in Las Vegas.
Built in response to the New York City Economic Development Corp's aim to increase economic growth and overlooking New York harbour, a multitude of companies have come on board to ensure the project is delivered on time and on budget. Mammoet are working alongside Starneth to form Mammoet-Starneth LLC, alongside AKRF, Vidaris, Cosentini, Gilbane and many more who are working in collaboration to ensure the project's completion.
The plans for the wheel are rather impressive; the 'New York Wheel' is going to have all LED lighting, have 36 pods, and with each pod holding 40 people. The wheel will be able to hold over 1400 people, with each paying customer receiving a 40-minute ride. Not only will the project be a great economic boost in terms of attracting tourists, but it will also provide jobs to over 350 construction workers.
The site of the attraction is deemed to be a success because of the wheel, however, the importance of sustainability has not been overlooked. An exhibit of sustainability is also going to be located on the side, alongside an event space big enough to
Not only is the main attraction set to become a success, the importance of sustainability and long-term ecological benefits have been embedded within the plans of the site. A sustainability exhibit will be situated on the site, alongside event space which can accommodate around 5,000 people, in addition to approximately five acres of grass and event space.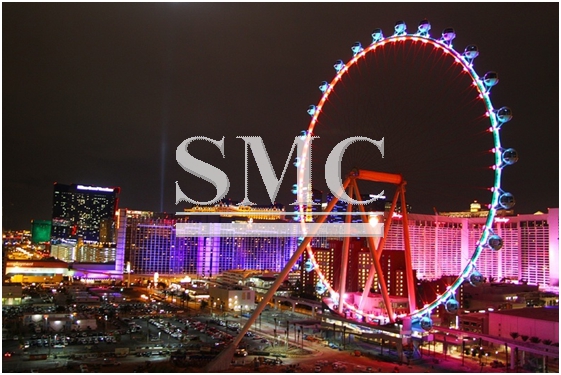 Shanghai Metal Corporation is a trusted aluminum alloy, aluminum foil price, stainless steel price and stainless steel manufacturer, kinds of stainless steel in china.
Guest contributors are welcome at the Alloy Wiki.It is a weekly wiki and guide on alloy information and processing technology, while also about the vast array of opportunities that are present in manufacturing. Our team of writers consists of a Machining Material Supplier / Machinist / Tool and Die Maker, a Biomedical Engineer / Product Development Engineer, a Job Development Coordinator / Adjunct Professor, and a President and CEO of a manufacturing facility.