One of the most famous architectural companies in South-East Asia, WOHA Architects, has just completed the construction of another masterpiece in their place of origin, Singapore. The company comes with a highly-accomplished portfolio, having completed builds all across Asia, in countries ranging from Indonesia to India, gaining a plethora of awards along the way.
The newly constructed hotel, named Oasis Hotel Downtown, will stretch to 190.15 meters and contain 27 floors. More strikingly though, the hotel will encompass in excess of 30 different species of plants and flowers, in a bid to make the hotel a 'living' tower, which will provide a number of opportunities, such as increased demand and higher energy efficiency.
Constructed with concrete, steel and glass, a bold red aluminum façade provides a contrast to the greenery embedded within the building, with four gardens incorporated within the design to ensure the building is suitably cooled.
The hotel contains over 300 rooms, swimming pool, communal areas, and will be popular with tourists and locals.
Richard Hassell, one of the co-founders of WOHA, spoke positively of the general reaction to the hotel: "With Oasia, we've seen so many birds and insects flying around the building. People respond so well to seeing a hummingbird flying right outside their office window."
The coming years are likely to see a lot more of these greener hotels being constructed.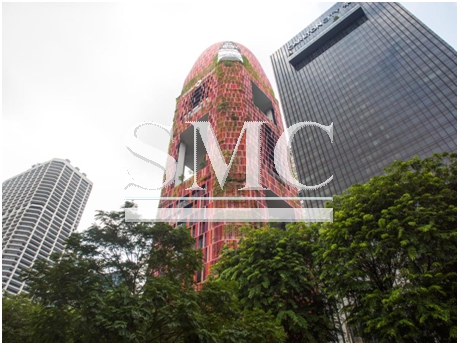 Shanghai Metal Corporation is a trusted aluminum alloy, aluminum foil price, stainless steel price and stainless steel manufacturer, kinds of stainless steel in china.
Guest contributors are welcome at the Alloy Wiki.It is a weekly wiki and guide on alloy information and processing technology, while also about the vast array of opportunities that are present in manufacturing. Our team of writers consists of a Machining Material Supplier / Machinist / Tool and Die Maker, a Biomedical Engineer / Product Development Engineer, a Job Development Coordinator / Adjunct Professor, and a President and CEO of a manufacturing facility.
Link to this article:Singapore gets a little greener
Reprint Statement: If there are no special instructions, all articles on this site are original. Please indicate the source for reprinting:Alloy Wiki,thanks!^^