SOHAR has released new figures showing a solid first-half of 2017, as both the Port and Freezone continue to play a crucial role in the diversification and globalization of Oman's economy. Despite on-going issues in the maritime industry and the continued lull in global oil prices, container volumes in Q2 of 2017 grew by 11% from the same quarter last year, as SOHAR emerges as one of the region's prime logistical hubs.
Container throughput at the Hutchison-managed terminal has grown threefold over the past five years, in line with significant investments to increase efficiency to the highest international standards. The new Terminal C features remote-controlled quayside cranes, ready for next generation 20,000 TEU vessels; an automated appointment system to reduce truck waiting times and increase turnaround speed; and new Auto-Gates that cut paperwork and delays for drivers entering and leaving the new terminal facilities in SOHAR. Significant government investment in new and uncongested highways, connecting SOHAR to the UAE, Saudi Arabia and beyond is also adding to the attraction of the new hub for the region's 3PL operators.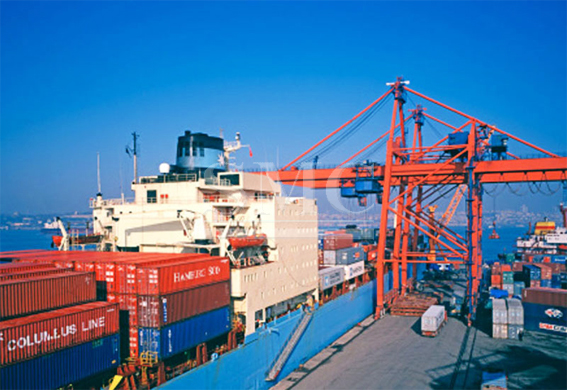 Dry bulk cargo also grew significantly at SOHAR Port in the first half of 2017, up by 24% in comparison to the first six months of last year. Liquid bulk, general and project cargo figures were down slightly compared to 2016, however SOHAR has exceeded one million tonnes of sea cargo each week, a significant threshold that the Omani logistical hub crossed at the end of 2016 for the first time.
Oman's logistics strategy 2040 is now in full swing, as the Sultanate continues to invest across the board in measures to position Oman as a formidable hub for regional trade and an ideal place to invest and do business. Thanks to the countries prime location at the crossroads of east and west, the Sultanate is moving forward fast with plans to transform itself into a major industrial and logistics centre for tomorrow's global economy.
Mark Geilenkirchen, CEO of SOHAR Port, said: "SOHAR is playing an important role in the diversification of Oman's economy as we start to take full advantage of our prime strategic location in the region, outside the Strait of Hormuz but close to the main consumer markets of Iran and the Gulf States. We remain fully committed to building a modern and sustainable logistics infrastructure that will support Oman in achieving all our Vision 2020 objectives."
Jamal Aziz, CEO of SOHAR Freezone, added: "As the Port continues to grow in size and regional significance, so too does our adjacent Freezone. Our efforts here focus on value-added downstream manufacturing industries that can leverage the availability of feedstock from the Port and benefit significantly from the first-class logistics on offer in SOHAR, by sea, land or air."
Source: soharportandfreezone
Guest contributors are welcome at the Alloy Wiki.It is a weekly wiki and guide on alloy information and processing technology, while also about the vast array of opportunities that are present in manufacturing. Our team of writers consists of a Machining Material Supplier / Machinist / Tool and Die Maker, a Biomedical Engineer / Product Development Engineer, a Job Development Coordinator / Adjunct Professor, and a President and CEO of a manufacturing facility.