According to Inhabitat, if simple living means living happier, you'll find bliss in the 186-square-foot POD-Idladla, a compactprefab home for two that can move almost anywhere you wish. South Africa-based architect Clara da Cruz Almeida collaborated with local design firm Dokter+Misses to create the modular nano-home, which is powered by solar energy and can be customized off-site to the client's specifications. The minimal and charming mobile pod ships flat-pack and assembles onsite in a snap.
This new design diverges in two main ways: first, opaque metal siding has replaced the clear plexiglass walls seen in the Indawo, and two, there is greater emphasis placed on the POD-Idlala's modular design. Each mobile pod accommodates two people (with space for the occasional visitor) but can be expanded with additional pods to make multi-unit configurations to house up to 12 people.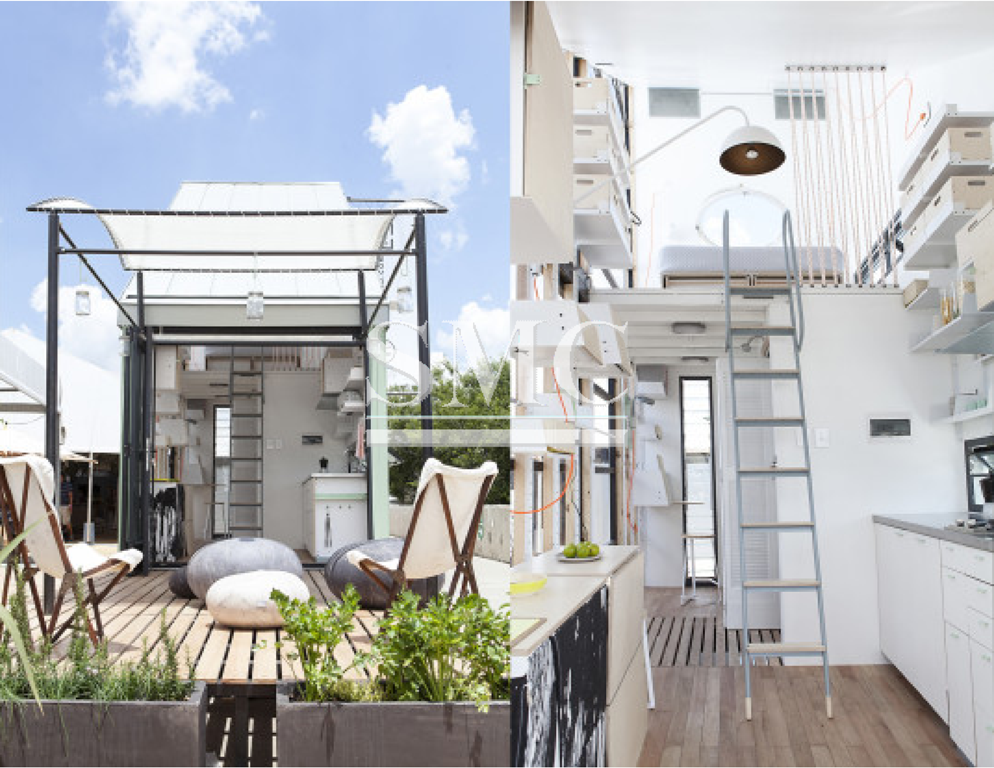 The design goal behind POD-Idlala was to make an attractive eco-friendly home that promoted simpler living and was affordable enough to appeal to young adults. "I realized the answer [to homeownership for young professionals] was to build literally the smallest space possible, but one that was designed for the local market and using locally sourced materials in keeping with the desire to limit the footprint," Almeida told mblife.
The energy-efficient POD-Idlala is topped with a pitched roof that maximizes solar potential with room for solar panels. The white and mint green-painted facade reflects the harsh sun to keep the interior cool, while the multiple openings and operable concertina doors promote natural ventilation. The POD-Idlala can be further customized for off-grid capabilities.
Guest contributors are welcome at the Alloy Wiki.It is a weekly wiki and guide on alloy information and processing technology, while also about the vast array of opportunities that are present in manufacturing. Our team of writers consists of a Machining Material Supplier / Machinist / Tool and Die Maker, a Biomedical Engineer / Product Development Engineer, a Job Development Coordinator / Adjunct Professor, and a President and CEO of a manufacturing facility.