Over the last couple of years the price of oil has had a steady decline. This decline in price has lead to thousands of job cuts. World wide nearly 440,000 jobs were cut, Texas was one of the hardest hit regions with over 100,000 jobs lost. While prices are beginning to recover, experts do not see potential for half as many jobs as there once were in the industry. There are several reasons behind this, the main one being the cost cutting, efficiency saving, technology now on the market. This technology has taken out the need for lower-skilled labor workers and replaced it with the need for highly skilled technology workers. Donald McLain, the chairman of the industrial-programs department at Victoria colleges says, "It used to be you had a toolbox full of wrenches and tubing benders. Now your main tool box is a laptop." Using this technology not only saves, time, and money but also takes out a majority of the risks involved with human error. Here are some examples of the innovative technology taking over the oil rigging industry.
Pipe Laying
The "Iron Roughneck" made by National Oil well Varco Inc., automates the repetitive and relatively dangerous job of laying and connecting hundreds of sections of drill pipe as they are pushed through the ocean and rock into the well hole. This reduces pipe handling time and reduces the risk of human injury.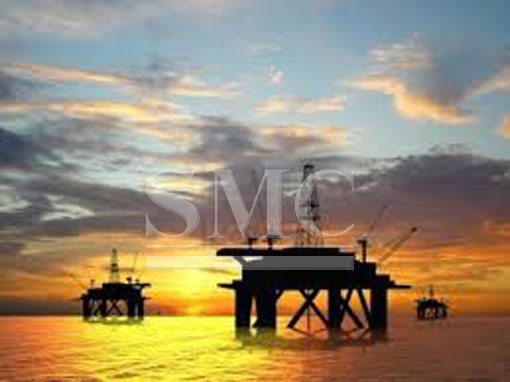 The Rig of the Future
Schlumberger is the world's largest energy services company, recently created a prototype designed for West Texas shale fields that can dig more, deeper wells from a single location. This will increase productivity on site substantially. Another innovation in the oil rig industry comes from Nabors Industries. Their "iRacker" lifts long pieces of pipe from racks and connects them together. It then forces the piping through drilled holes to build wells.
These advances in oil rig technology allows engineers to design wells anywhere in the world by using CAD technology. This CAD technology creates 3-D modeling designs and can have instructions for assembly sent directly to the well supervisor. Most of these devices are also equipped with remote monitoring technology that allow in real time monitoring of the system. Monitoring of the system should be done at all times to ensure that the system is operating properly. Overall, these advances in technology eliminate a number of risks involved with operating oil rigs. They also eliminate the risk surrounding human error while increasing productivity and efficiency.
Guest contributors are welcome at the Alloy Wiki.It is a weekly wiki and guide on alloy information and processing technology, while also about the vast array of opportunities that are present in manufacturing. Our team of writers consists of a Machining Material Supplier / Machinist / Tool and Die Maker, a Biomedical Engineer / Product Development Engineer, a Job Development Coordinator / Adjunct Professor, and a President and CEO of a manufacturing facility.
Link to this article:The Future of Oil Rigs
Reprint Statement: If there are no special instructions, all articles on this site are original. Please indicate the source for reprinting:Alloy Wiki,thanks!^^