Today, Shanghai Metal Corporation brings you back in time. Are you ready to take-off? Please fasten your seat belt, sit back, relax, and enjoy the flight. This is the story of containers.
The first stop of this journey is 1936 in Hoboken, New Jersey. The idea of containers, considered by many as "revolutionary", must be attributed to Malcom McLean. As often is the case, the greatest ideas come in times of crisis. The Economist has described McLean's early life as follows.
"He was a farmer's son, one of seven children. His first business transaction was selling eggs for his mother, taking a small commission. But in the 1930s, the time of the Great Depression, farming was one of the worst-hit industries. Mr McLean got a job at a petrol station and saved enough money to buy a secondhand lorry, calling himself, grandly, the McLean Trucking Company. He did well enough to buy five more lorries, hired drivers for them, but continued to drive himself".
By observing how the loads of cotton were moved by the trucks of his company to the hold of the ship, McLean thought of using a fixed size "metal box" that could contain the voluminous material making the operations easier. Few years later, this insight would have proved to be revolutionary. Indeed, the "new container", in addition to speed up the operations of loading and unloading, contributed to decrease transportation costs and to avoid the thefts committed in ports.
According to The Economicst, the Ideal X was the first cargo ship transporting containers. It was an elderly oil tanker "whose deck had been strengthened to accommodate 58 well-filled boxes each some 30ft (9 metres) long". It was on April 26, 1956, when the Ideal X left Newark for Port Hudson.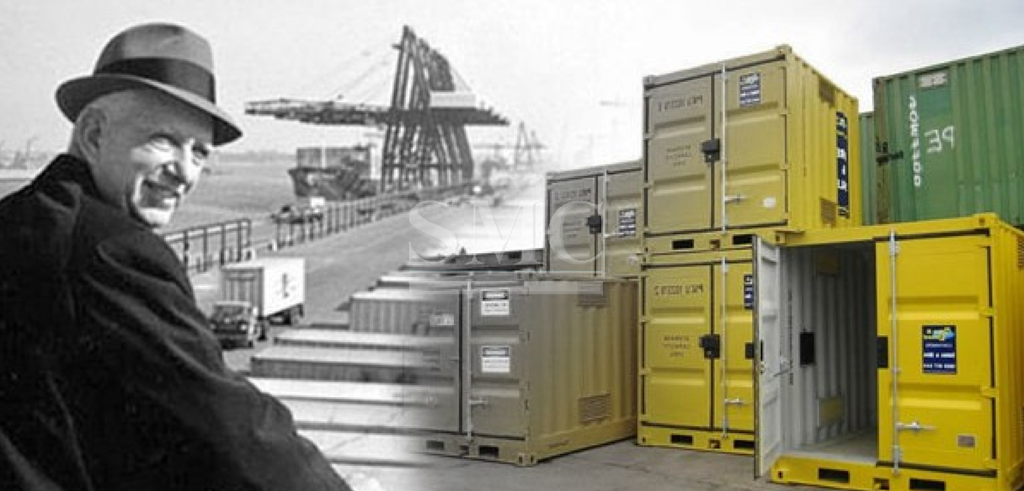 According to Internazionale.it, McLean spent $0.16 per ton loaded, while the average cost of goods shipped at that time was $83 per ton. Moreover, from 1966 to 1983 the percentage of countries that used them has risen from 1 to 90 percent. The Economist claims that McLean was celebrated as the "man of the century" and the inventor of "the greatest advance in packaging since the paper bag". Moreover, former United States President Bill Clinton said that containerisation helped to "fuel the world's economy".
Guest contributors are welcome at the Alloy Wiki.It is a weekly wiki and guide on alloy information and processing technology, while also about the vast array of opportunities that are present in manufacturing. Our team of writers consists of a Machining Material Supplier / Machinist / Tool and Die Maker, a Biomedical Engineer / Product Development Engineer, a Job Development Coordinator / Adjunct Professor, and a President and CEO of a manufacturing facility.
Link to this article:The history of containers
Reprint Statement: If there are no special instructions, all articles on this site are original. Please indicate the source for reprinting:Alloy Wiki,thanks!^^