There is no shortage of competition between materials in the transportation market. The question is not which specific material to select; in general, the future lies with mixed material designs.
The key question is which material is the optimal selection for a specific application, technically and economically; dependent on the type of vehicle, the envisaged design targets, the planned
production volume, the existing manufacturing infrastructure and – not least – the available know how and experience.
The crucial step is an integrated design and engineering approach, taking into account the specific properties of the different aluminium alloys and qualities of the various aluminium semis and
finished products. Intimate knowledge of the material characteristics, including crash behaviour, enables rapid product development based on computer aided design and engineering methods.
Quantitative simulation of the related fabrication processes ensures efficient production of aluminium components and structural modules with consistently high quality.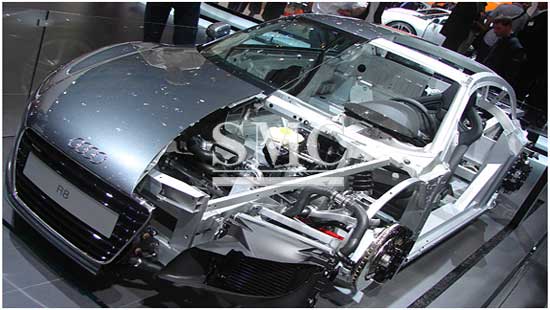 Guest contributors are welcome at the Alloy Wiki.It is a weekly wiki and guide on alloy information and processing technology, while also about the vast array of opportunities that are present in manufacturing. Our team of writers consists of a Machining Material Supplier / Machinist / Tool and Die Maker, a Biomedical Engineer / Product Development Engineer, a Job Development Coordinator / Adjunct Professor, and a President and CEO of a manufacturing facility.