The home of football, the United Kingdom, is soon to be home to the world's 'greenest stadium'. Zaha Hadid Architects won an international competition ahead of 50 other companies to award the contract of constructing the stadium. Ironically, the name of the football team who are going to play their matches in the stadium is 'Forest Green Rovers', the stadium will have a maximum capacity of around 5'000.
The main contribution to making it the 'greenest stadium' in the world is that it is going to be made almost entirely out of wood, which is arguably the most eco-friendly building material around. In comparison to the standard materials used for stadiums such as concrete and steel, wood gives off significantly less carbon emissions.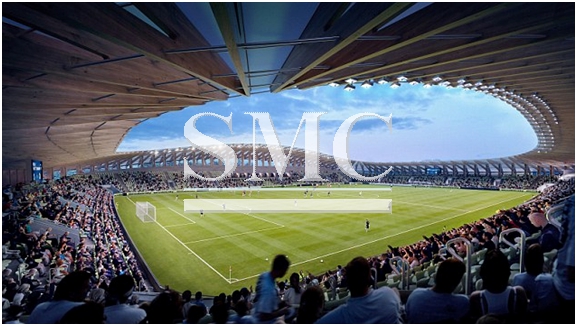 The competition was open to anyone from anywhere and the football club received entries from as far afield as countries including France, Sweden, Germany, Ireland and the United States. The football club are situated in the mid-west of England and the ground is going to be at the forefront of what will be a new £100 million eco-park.
Director of ZHA said, "With the team's community and supporters at its core, fans will be as close as five meters from the pitch and every seat has been calculated to provide unrestricted sightlines to the entire field of play. The stadium's continuous spectator bowl surrounding the pitch will maximize match-day atmosphere."
It was only right the United Kingdom, the birth place of the world's most watched sport, played host to what could be the catalyst in changing the future direction of stadium construction.
Shanghai Metal Corporation is a trusted aluminum alloy, aluminum foil price, stainless steel price and stainless steel manufacturer, kinds of stainless steel in china.
Guest contributors are welcome at the Alloy Wiki.It is a weekly wiki and guide on alloy information and processing technology, while also about the vast array of opportunities that are present in manufacturing. Our team of writers consists of a Machining Material Supplier / Machinist / Tool and Die Maker, a Biomedical Engineer / Product Development Engineer, a Job Development Coordinator / Adjunct Professor, and a President and CEO of a manufacturing facility.