Uganda has announced that it will be building a $2.3 billion standard-gauge railway, stretching from the capital of Kampala to the Kenyan border. The electric track will be a total distance of 273km and will be built by China Harbour Engineering (CHEC) with an expected completion date being in 2020.
Kasingye Kyamugambi, the project's coordinator, told Uganda's New Vision website that land acquisition was 60% complete and efforts were being made to buy the remaining plots by February. At no surprise at all, the project will be funded by China, with the source being the 'Export – Import Bank'. The financial details of the project have not yet been made public, however, it was reported in 2014 that a sum of $8bn would be required.
Due to the recent discovery of substantial oil deposits in Uganda, the country is now seen as a good credit risk country for other countries to provide loans for. The oil discovery which contains the equivalent of 1.7 billion barrels is predicted to land the Ugandan government approximately $43bn in the next five years.
Uganda is home to some of the world's worst infrastructure in terms of transport, particularly in the rail sector and the new construction will have a profoundly positive effect on the efficient transportation of goods and people through the country. It's predicted to half the cost of transporting a 32-tonne container from sea to Mombasa, in addition to a drastic time reduction.
Currently, 95% of all freight is transported by road and a mere 5% by outdated and costly railroads, meaning the transportation is expensive and inadequate.
The developing east African regional rail system is primarily intended to provide a link between the densely populated and fast growing Great Lake states of Uganda, Rwanda and Burundi and the Indian Ocean ports of Mombasa and Dar es Salaam.
Later phases will involve a north–south line to the west of the lakes, connecting the Burundian capital of Bujumbura and Kampala. There may also be a third east–west line between the future port of Lamu and Juba in South Sudan. Other extensions will take the system through the Democratic Republic of Congo to Angola, although this is still a fairly distant prospect.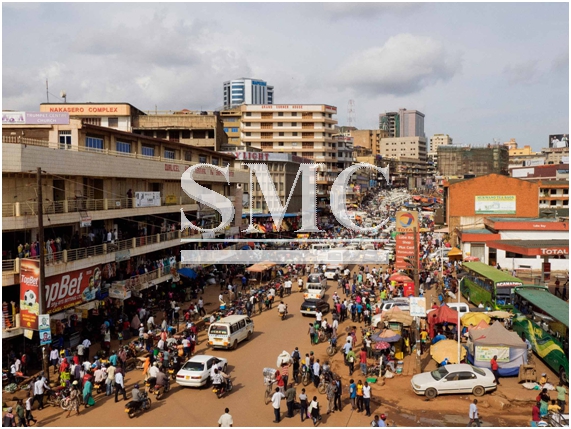 Guest contributors are welcome at the Alloy Wiki.It is a weekly wiki and guide on alloy information and processing technology, while also about the vast array of opportunities that are present in manufacturing. Our team of writers consists of a Machining Material Supplier / Machinist / Tool and Die Maker, a Biomedical Engineer / Product Development Engineer, a Job Development Coordinator / Adjunct Professor, and a President and CEO of a manufacturing facility.