India is currently in the process of picking a team to build the countries longest road bridge, upon completion the bridge will then connect the large port city with its southern satellite town of Navi Mumbai. The ambition for the project is that it will be an eight-lane, cable stayed design and will stretch 22km which is inclusive of a 16.5km stretch across the sea.
Within the list of bidders for the project is China Railway Major Bridge Engineering Group, a branch of the second largest construction company in the world, China Railway Group.
South Korea is also vying for the honor, with their challenge coming from Daewoo Engineering & Construction. An SK-led consortium recently claimed victory in a $2.8bn challenge to build the world's longest suspension bridge over the Dardanelles Straits in Turkey.
Japan is represented by IHI Infrastructure Systems, and there will also be Indian partners, such as Larsen & Toubro and the Shapoorji Pallonji Group.
One of the primary reasons for the construction is to make the soon to be built international airport in Navi Mumbai more easily accessible. The ultimate aim of the scheme, according to India's Economic Times, is to create an economic corridor between Mumbai and the industrial hub of Pune.
Jaijit Bhattacharya, a partner in KPMG India, told Bloomberg: "Mumbai has not been able to grow in every direction; the growth has mainly been in the south and north. The linkage will spread growth to the mainland, decongest Mumbai and cut travel time.
"This is one of the country's largest projects to garner so much interest from international companies."
The winners of the project will be decided and announced in April, with work due to commence this year and for completion of the project to happen in 2021.
The finance for the scheme will come from a preferential 30-year loan from the Japan International Cooperation Agency.
The idea of building a southern link to relieve the pressure on Mumbai has been under discussion, and periodically under tender, over the past 40 years.
In 2011, Arup and KPMG were assigned to carry out a feasibility research of the project as a potential public-private partnership. A study that was later dismissed and none of the potential bidders put a bid in, with one of the consortiums stating that the Indian government was unpleasant to deal with.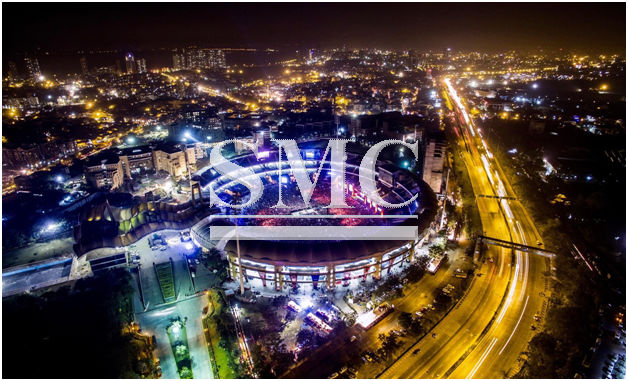 Guest contributors are welcome at the Alloy Wiki.It is a weekly wiki and guide on alloy information and processing technology, while also about the vast array of opportunities that are present in manufacturing. Our team of writers consists of a Machining Material Supplier / Machinist / Tool and Die Maker, a Biomedical Engineer / Product Development Engineer, a Job Development Coordinator / Adjunct Professor, and a President and CEO of a manufacturing facility.